What are Cosmelan & Dermamelan?
These are very popular moderate/intense depigmentation therapies and are great for all sorts of skin types and colors. This depigmentation technique is safe and effective and has been applied at thousands of clinics worldwide.
Cosmelan and Dermamelan are both chemical peels which safely and effectively treat skin tone changes caused by aging, sun damage, post inflammatory hyperpigmentation, hormones, or genetics. This treatment targets the melanin enzyme in your skin. This is what gives every individual their unique skin tone and can occasionally present itself with discolouration and dark spots. Cosmelan and Dermamelan have unique combination of ingredients with dual corrective and regulating action. Cosmelan is best used for light skin pigment variances while Dermamelan is for more severe discolouration.
While the majority of skin hyperpigmentation is caused by UV rays some people are born with naturally uneven skin tones or suffer with hormonal imbalances. Melasma is a common skin condition in which the body produces too much melanin. This creates dark brown patches of pigment which are especially noticeable on areas near the face.
What's the difference between Cosmelan & Dermamelan?
It's important to choose the right treatment for your skin type. While most will want to select the strongest solution for their hyperpigmentation & Melasma it's important to only use what will be necessary for the desired result. With a stronger product comes a higher risk of local skin reactions – for this reason and more Dr. Sharma here in Edmonton, AB asks that each patient receive an in-person consultation prior to using either product.
Cosmelan
Non-aggressive professional aesthetic treatment
8-12 hour mask wear
Consists of 4 phases:

'Intensive depigmentation (1), continuous depigmentation (2), hyperpigmentation regulation (3), and reappearance control (4)'

6-month home treatment
Best for treating sun spots, age spots, freckles, and mild or superficial cases of PIH or melasma
Cost: $$
Dermamelan
Intensive medical depigmentation
powerful anti-aging treatment
4-hour mask wear
Consists of 2 main phases:

Intensive depigmentation (1) and continuous depigmentation and regulation of hyperpigmentation (2)

4-month home treatment
Best for treating dermal or severe cases of hypigmentation such as melasma or PIH
Cost: $$$
Increased risk of local skin reactions
Dermamelan Chemical Peel
The depigmentation method that provides intensive, corrective, action.
Tackling Melasma while regulating melanin overproduction, controlling the reappearance of new spots in the long term.
A cutting-edge formula the dermamelan® method combines the experience of mesoestetic® in the field of Melasma & hyperpigmentation treatment with the latest scientific research and the application of new technologies for its development. Dermamelan is also a powerful antiaging treatment"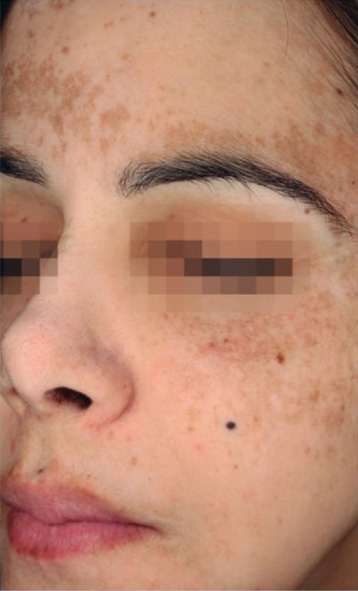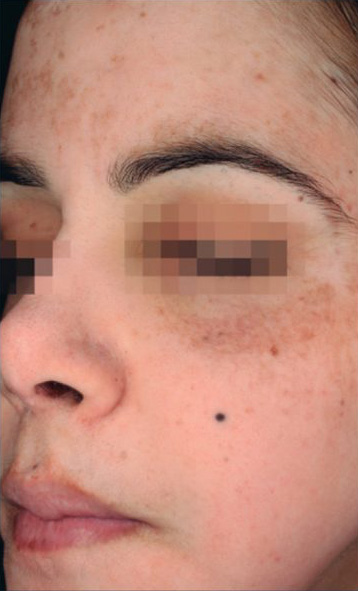 Treatment process
Dermamelan 3 step process
The world s leading professional pigmentation removal method
Step 1.
The application of the strongest portion of this treatment is performed here at The Sharma Clinic in Edmonton. Firstly we start with a rigid before-photography protocol. We want to measure your results and make sure this treatment is giving you the outcome you're looking for.
Step 2.
Our team then applies the initial chemical peel mask and the Dermamelan Ion Mask, this must be carefully administered as to avoid sensitive areas like the eyes. Once complete the patient leaves the clinic with the mask still applied.
Step 3.
After the hour has passed it is washed off – after the melan recovery Balm and the sunscreen must be applied to the skin. This will help soothe irritated skin and moisturize the area for a quick recovery. Following this Dr. Sharma's patients are asked to follow a rigid treatment protocol for the next four months.
Dermamelan Depigmentation Treatment
When it comes to treating hyperpigmentation and melasma, these are the big guns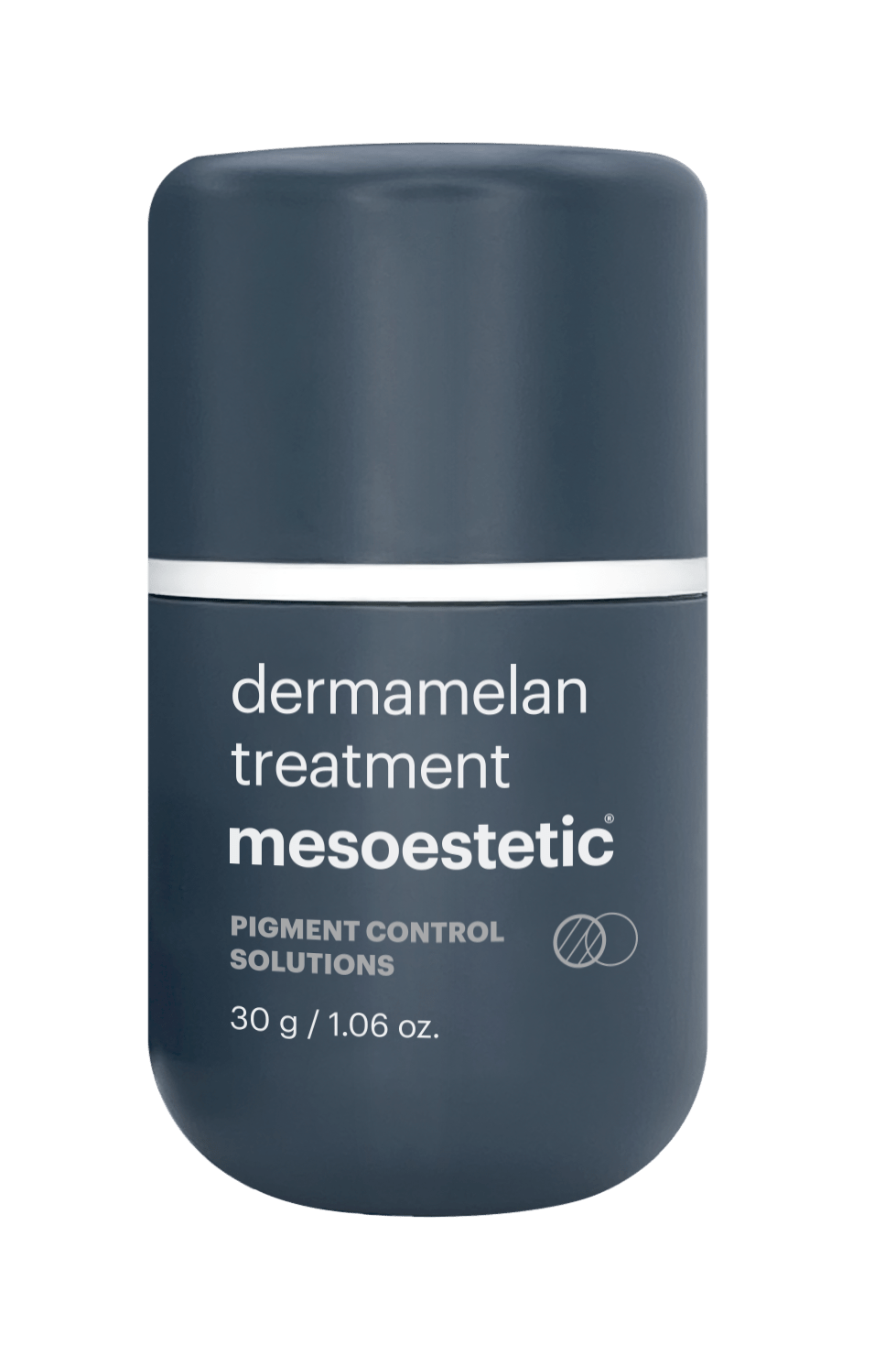 Corrective and regulating
Dermamelan 1
Home use cream (30 g)
It exerts a gradual corrective action and an intensive regulating action. It acts at two regulation levels:
Inhibits melanin synthesis in the melanocyte, controlling the new formation of pigment.
It regulates the main known targets that cause melanocyte overstimulation.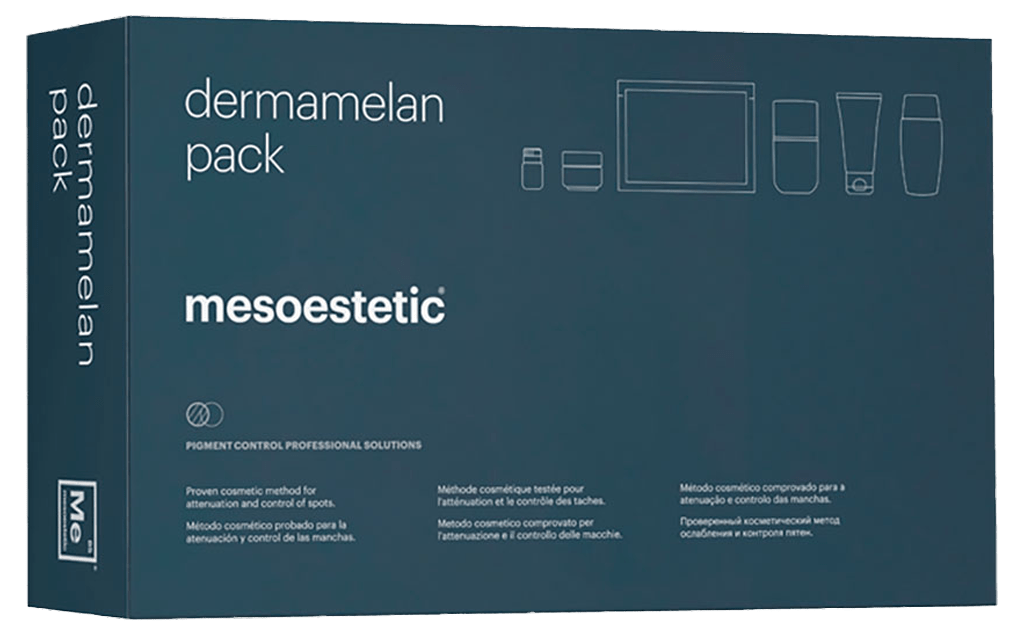 Full Package
Dermamelan 2
Oil removing solution
Dermamelan mask peel
Copper Ion Gel Mask
Dermamelan Treatment Cream
Melan Recovery Cream
Melan 130 SPF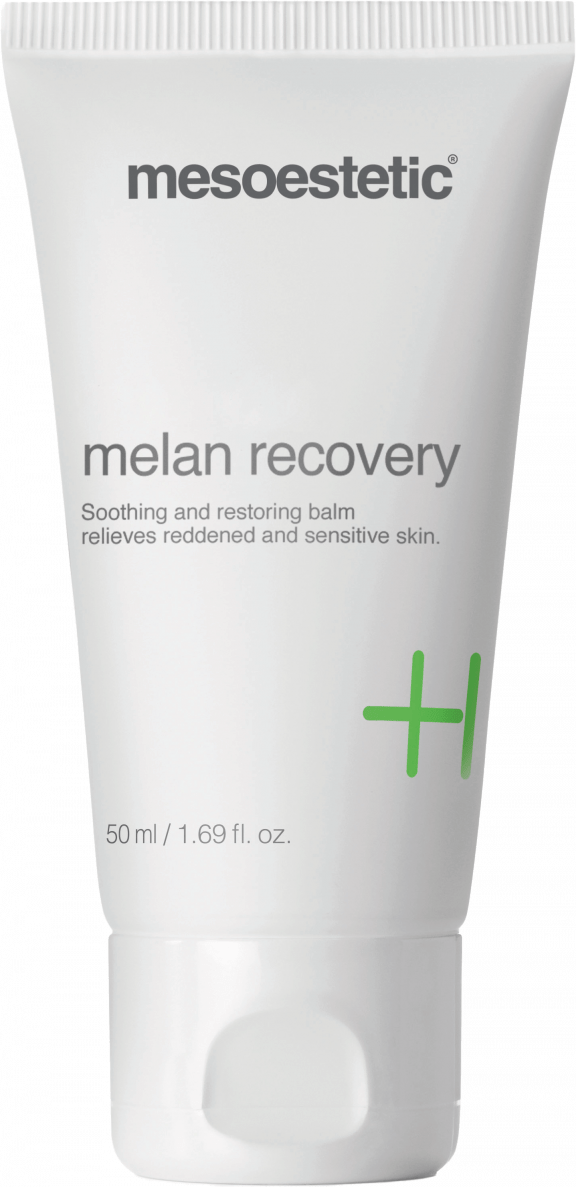 Soothing & Regenerating
Melan recovery (50ML)
Facial balm for home use
Retinoic Acid, Azelaic Acid, Kojic Acid, Phytic Acid, Ascorbic Acid, Arbutine, Licorice Extract, Salicylic Acid, Retinol Palmitate, Ascorbic Acid, Tocopherol, Bisabolol, Allantoin, Nicotonomide, Alo Babadensis, Titanium Dioxide
Cosmelan® Medical Grade Peels
A pain-free alternative to laser treatments
Areas of stubborn skin with large variations in colour will not simply vanish with hydration alone. There are many factors which can contribute to darkened and uneven tones. UV radiation is the most common, but for half of the year in Canada we receive a relatively low amount of sun exposure – this leaves genetic aging, hormonal, post inflammatory hyperpigmentation, and external factors as the leading cause. Treating dark circles under the eyes requires a medical grade treatment and Dr. Sharma's go-to is Cosmelan & Dermamelan.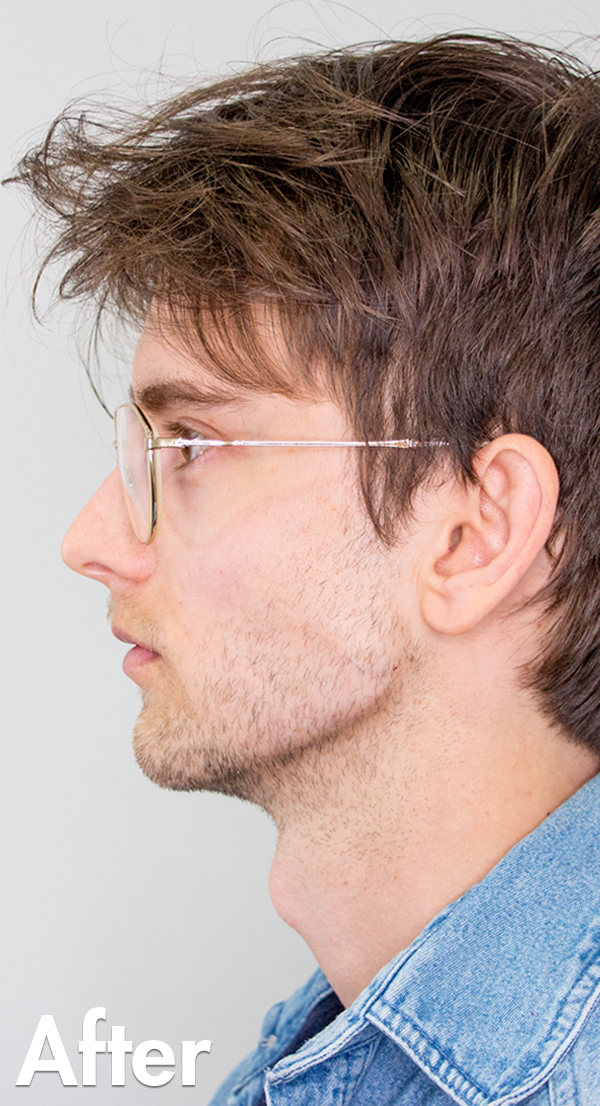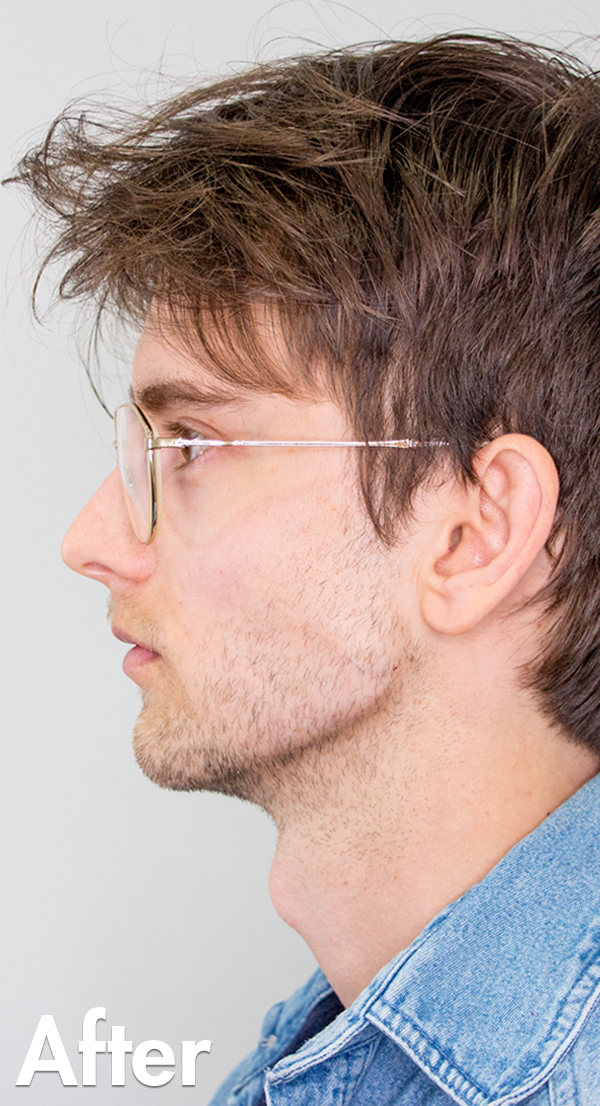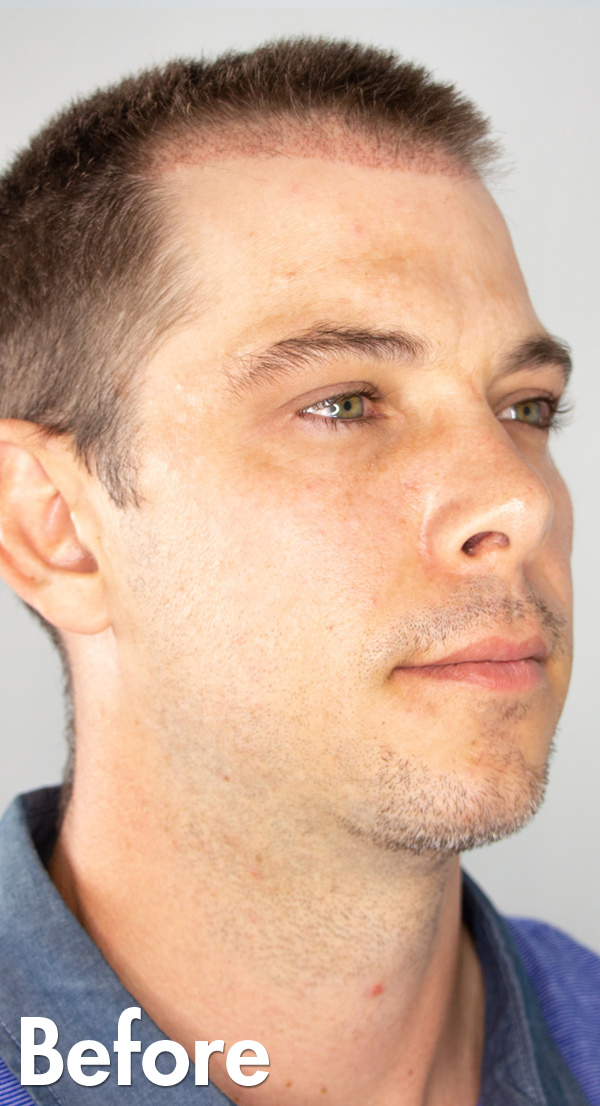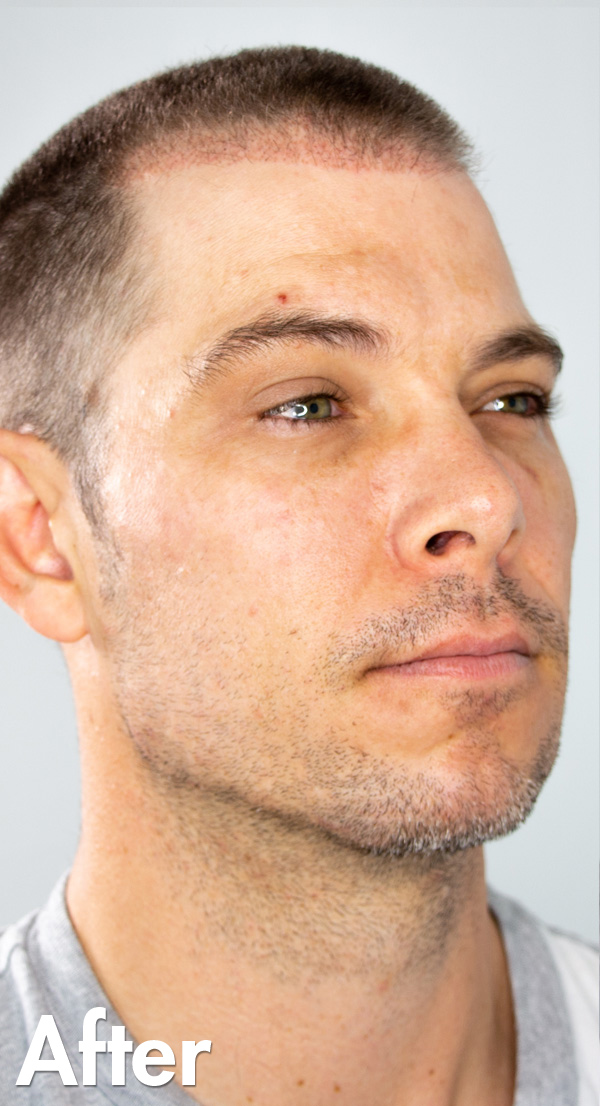 Treatment process
Cosmelan® 3 step process
Prior to the treatment we require each patient attend a skin consultation at our clinic in Edmonton, Alberta. This involves a full evaluation of the skin by Dr. Sharma himself. Once we have confirmed that you are a candidate for the treatment we move onto the first step.
Step 1.
The Cosmelan® 1 Mask is always applied at the clinic. First we clean the skin with a degreasing agent in order to remove any dead skin cells, oils and other debris. The Cosmelan® 1 Mask is then applied by one of our trained nurses. The patient may now travel home and will leave it on for 8 to 12 hours depending on your skin type. After the dedicated amount of time has elapsed, the mask is removed at home with water. Melan Recovery Balm is applied in the next 48 hours only if necessary. After the 48 hours we move to Phase 2.
Step 2.
For the next month following the initial treatment, you will apply the Cosmelan® 2 Cream 3 times daily for continuous depigmentation followed by melan recovery and melan 130+ pigment control during daytime applications For the next 2 month Apply Cosmelan 2 day and night followed by melan recovery and melan 130+ pigment control at daytime. This is the hyperpigmentation regulation phase. For the following 3 months, you will apply the Cosmelan 2 at night, followed by melan recovery. At daytime, apply melan 130+ pigment control. This is the reappearance control phase.
Step 3.
As an added bonus, Sharma Skin & Hair Surgery will recommend aftercare products that will continue to keep your hyperpigmentation at bay. We have found that adding this extra step has produced the best and most effective treatment results.
Cosmelan Depigmentation Treatment
The long term solution to melasma & hyperpigmentation
Cosmelan is a tried and tested treatment for skins of all types and ages. Discoloration of the skin bothers a huge percentage of the population in Alberta. Keeping pigment formation under control and lifting pigmentation and is the primary goals of Cosmelan – and for most of our Edmonton patients it works extremely well. Exposure to the sun activates pigment formation, so this treatment pairs well with the long and bright summers here in Alberta.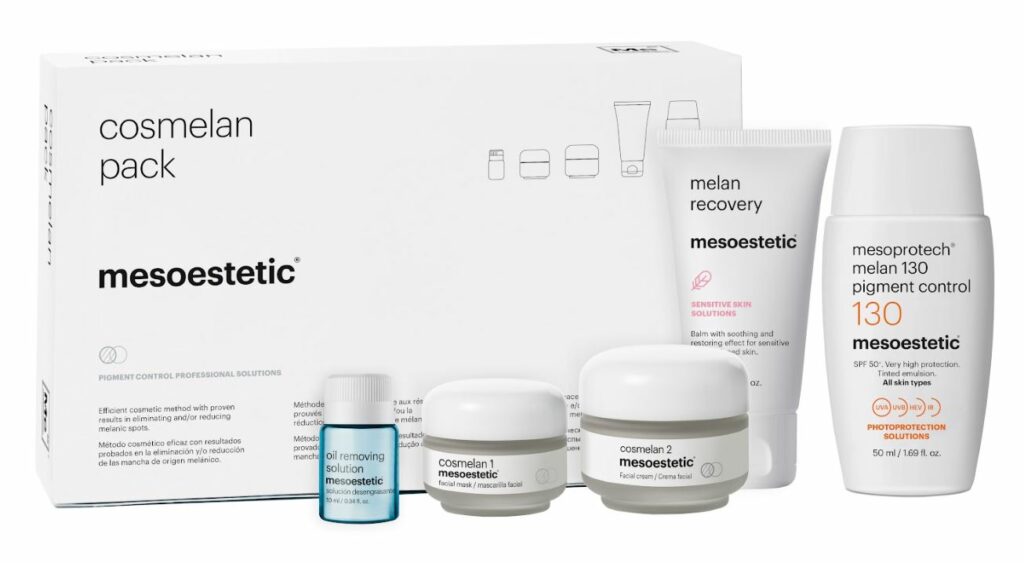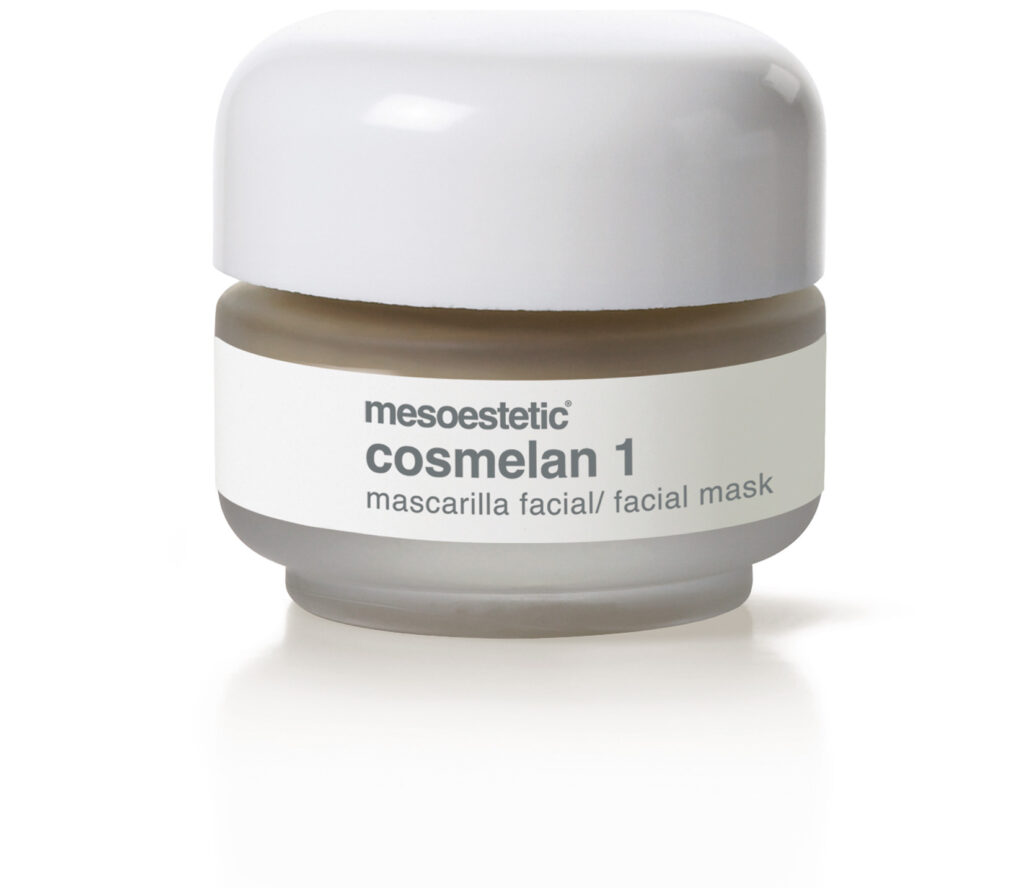 Cosmelan 1 – Cream (10G)
Retinoic Acid, Azelaic Acid, Kojic Acid, Phytic Acid, Ascorbic Acid, Arbutine, Licorice Extract, Salicylic Acid, Retinol Palmitate, Ascorbic Acid, Tocopherol, Bisabolol, Allantoin, Nicotonomide, Alo Babadensis, Titanium Dioxide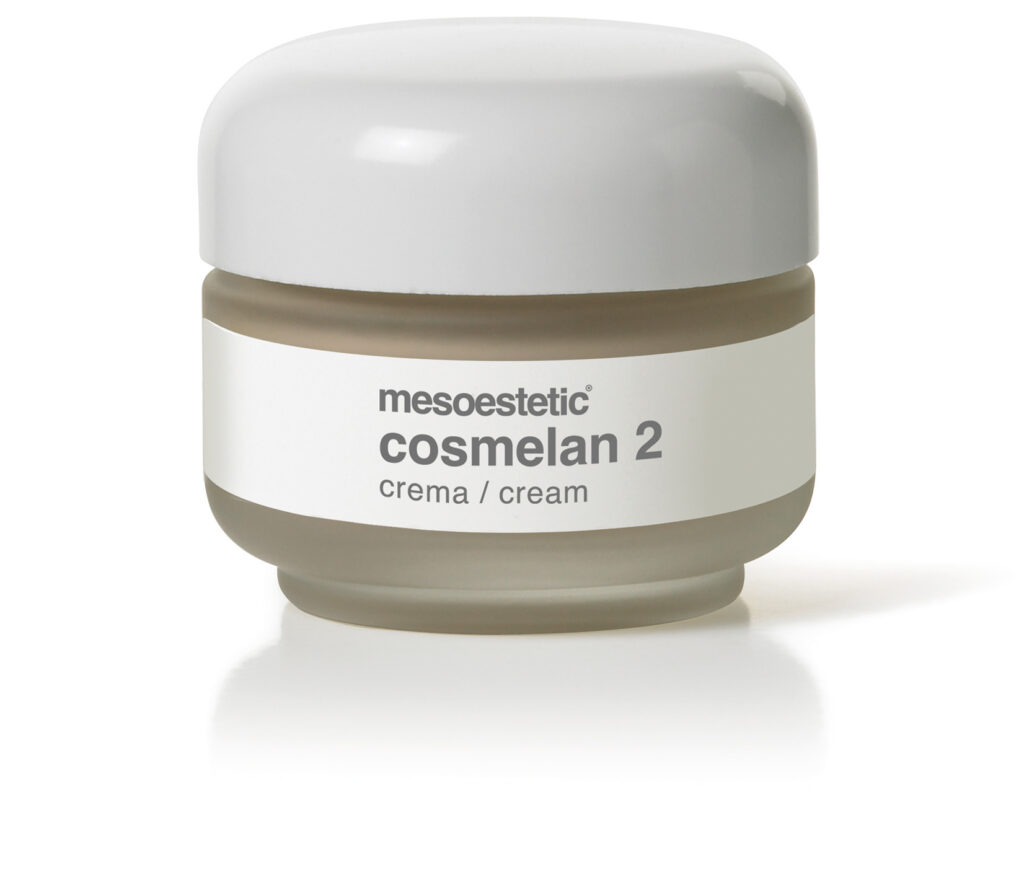 Cosmelan 2 – Maintenance cream (30G)
Titanium Dioxide, Kojic Acid, Phytic Acid, Ascorbic Acid
Get more information
Knowledge Centre
Currently no posts on this topic, but please visit our knowledge centre for information on other similar topics.
melasma FAQ
We've compiled a list of some of the most common questions asked during our initial consultation
Every persons skin is different.  Most clients will see improvement in the first month, however it is imperative that you continue with the entire 6 month protocol. Dark spots will begin to fade within 4-6 weeks from the time of the first application. Your skin will appear noticeably healthier in as little as two to four weeks.
Anyone with hyperpigmentation, Melasma, Post-inflammatory Hyperpigmentation, freckles, and/or sun damage is a candidate for this chemical peel. Offering both Cosmelan and Dermamelan allows us to treat patients with various degrees of skin discolouration. Not sure which one is a good fit for you? Book a consultation with The Sharma Clinic team and let us confirm that this treatment is a good fit for your skin type.
Skin Sensitivity Assessment 
During the consultation phase, it is important to determine the sensitivity of your skin. This becomes more important for people with skin prone to irritation.
Severity of Concern
These products have different concentrations of active ingredients. Dermamelan is used for patients with severe hyperpigmentation and/or Melasma, while Cosmelan is a great solution for patients with lighter, more mild forms of pigmentation. Every case is unique, and Dr. Sharma will be able to determine which product will be best for your skins specific needs.
Skin Analysis
Various tools may be used to gague pigmentation severity. UV Light may be used to determine if you are suffering from dermal or epidermal pigmentation.