What are cheek fillers?
Cheek fillers are a type of treatment that helps to restore lost volume and smooth out fine lines on your face. These fillers are done in Edmonton by our skilled professionals. When you book an appointment with us, you can expect immediate and noticeable results.
We recommend these treatments for anyone looking to revitalize their skin and feel more confident in their appearance. Our cheek fillers are particularly effective for those who have lost volume in the cheeks, resulting in a hollow or sunken look.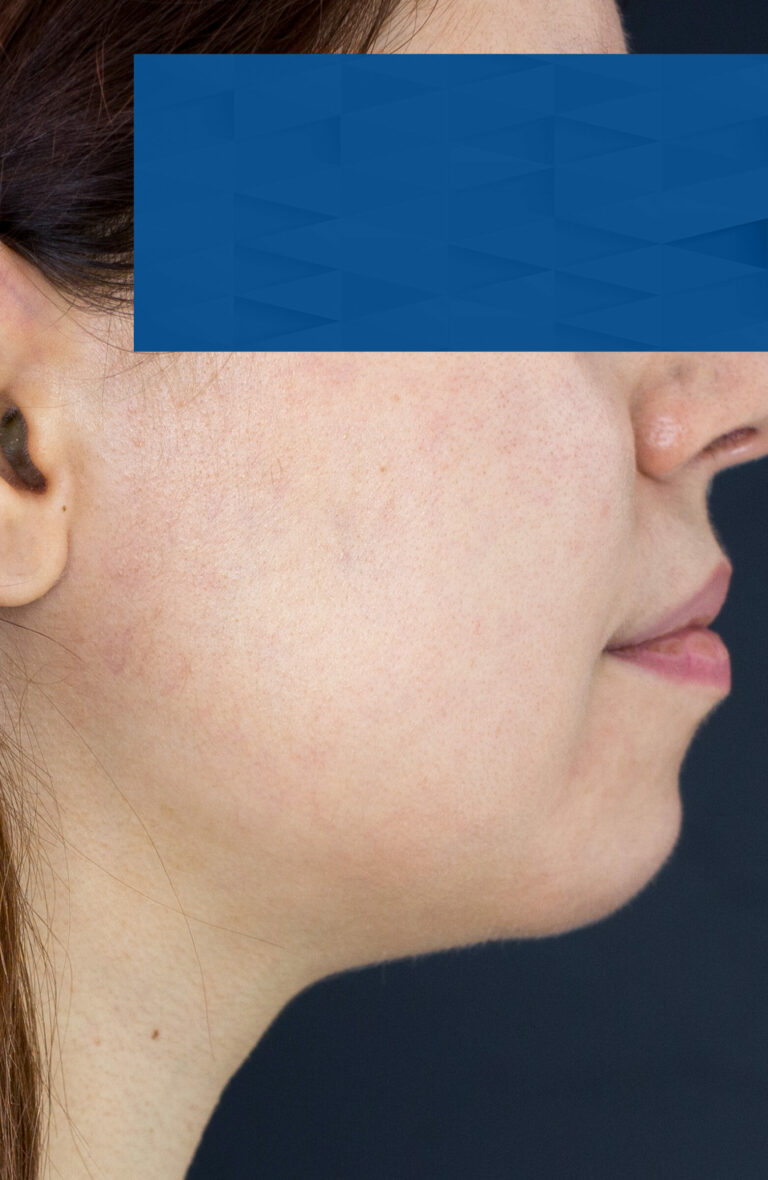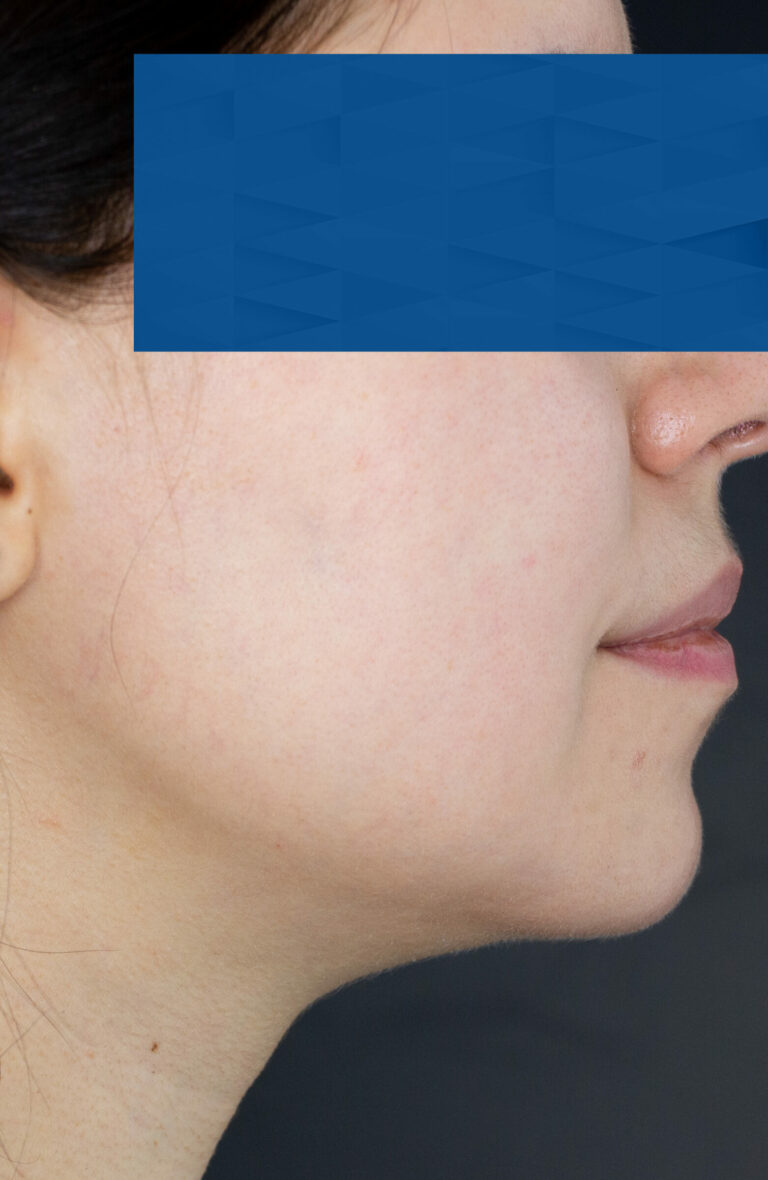 Benefits of Cheek filler
Enjoy more youthful angles
Cosmetic proportions, dimensions, and angles which are deemed "ideal" include small quantifiable measurements which when viewed globally achieve a balanced and harmonious facial profile. In our opinion, producing the aesthetic "perfect" depends less on site-specific reduction, augmentation, or straightening of facial features and more about a holistic approach, considering every attribute because it contributes to the remainder of the facial architecture.
How do lip injections work?
By injecting a hyaluronic acid filler into your cheeks, we can bring back lost volume to make your face look more smooth and balanced.
Hyaluronic acid is a glycosaminoglycan, which means that it occurs naturally in human connective tissue. Hyaluronic acid helps restore skin, increase the speed of new cell rejuvenation, and keep your skin stable and balanced.
It is the single most effective source of skin rejuvenation found in nature and helps skin look smoother, softer, and hydrated.
Why get cheek injections?
These treatments are especially beneficial for individuals who have experienced a loss of volume in their cheeks, leading to a hollow or sunken appearance. By opting for cheek fillers in Edmonton, you can restore that youthful plumpness and regain a radiant complexion. Say goodbye to the signs of aging and hello to a more vibrant version of yourself with a little help from our talented team.
Get more information
Knowledge Centre
Fat grafting vs. dermal fillers: what works best to restore facial volume?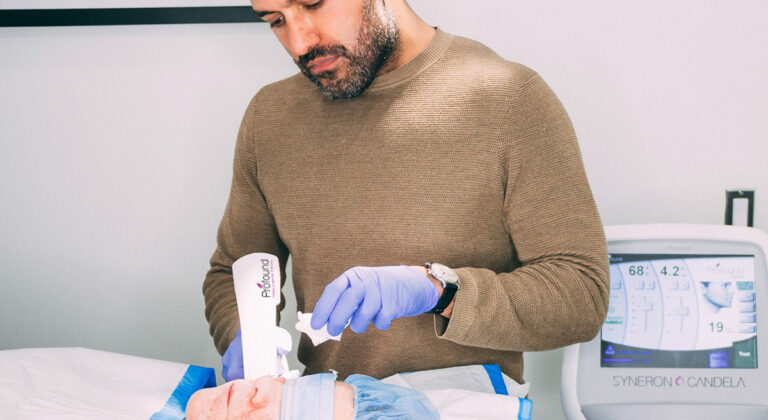 Nothing contributes to a youthful appearance the way a radiant, healthy face does. Loss of facial volume, elasticity, and moisture creates a tired, aged look….
Read article on Fat grafting vs. dermal fillers: what works best to restore facial volume?
cheek filler FAQ
We've compiled a list of some of the most common questions asked during our initial consultation
While everyone's pain tolerance varies, most people find the procedure to be relatively painless. Our experts use techniques to minimize discomfort, such as numbing creams or local anesthesia. So, if you're worried about any potential pain, rest assured that we'll take great care of you during the process.
Every doctor has a favorite technique they like to use. We personally like to assess the individual patient and then determine the best technique according to the unique anatomical requirements. Some of our favorite techniques include the blunt cannula method, the micro-droplet technique, and the bow and arrow technique.
We sometimes see patients who have had their cheeks filled by another injector and simply do not like the look of the cheeks. It is possible to completely dissolve the fillers if you don't like how your cheeks turned out. To do this, we will inject a small amount of an enzyme called hyaluronidase into the filler area. The enzyme will dissolve the filler in approximately five minutes.
The cost varies according to the amount and type of cheek filler used, the injector's time, and complexity of the procedure. As a general rule of thumb, half a syringe of filler costs $450 ($650 for one full syringe).
Cheek fillers last about four to six months, however we have witnessed results that last 12 months or greater for some patients. Eventually, the hyaluronic acid filler is broken down to its constituent parts: sugar, and water. Naturally occurring enzymes in the human body break down hyaluronic acid over time.A question we often get is, "why should I have something done if it will not last?" The reality is that any anti-aging treatment is an ongoing project. Our collagen and elastin breaks down over time and any anti-aging regimen needs to be maintained.
You will see the results almost instantly. Your body may need time to adjust to the treatment, so don't be discouraged if you don't see your desired results right away.
Book now
Talk to an Injection Expert in Edmonton, Alberta
If you are considering options for lip filler, our experienced team is just a phone call away. We provide filler for Edmonton residents, as well as those choosing our Edmonton clinic as their dermal filler destination.