The importance of choosing a reputable hair clinic.
If you decided that it is time to invest in a hair transplant, the most important decision you will make is choosing a reputable clinic. This procedure is permanent and you have a limited amount of donor hair available. Therefore, it is essential that the treatment is performed correctly the first time.
We understand what it takes to ensure excellent results for every treatment. As a result, patients travel from many of the surrounding areas to Edmonton for hair transplant surgery. Whether you are in Calgary or any of the other surrounding communities, we invite you to schedule a consultation to see how our experienced team stands out in the industry.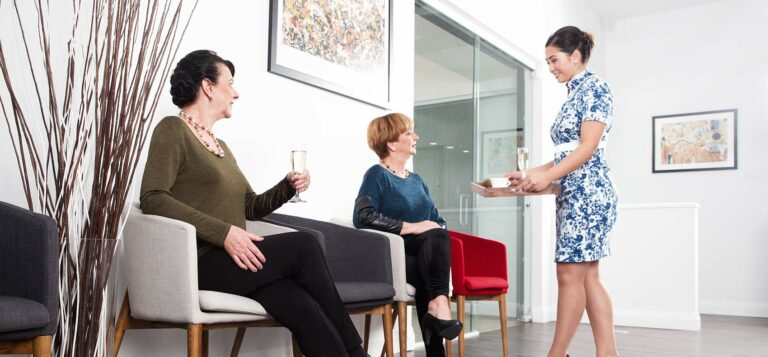 Hair Transplants in Edmonton
Why Choose the Sharma Skin & Hair Surgery?
What makes us unique? Here are a few reasons why patients travel to Edmonton for hair restoration treatments from Dr. Sharma:
Manual hair transplants
Some clinics use robotic equipment to reduce surgical times and minimize staff needs. The problem is that these robotic treatments create results that lack the artistic touch that Dr. Sharma possesses. Dr. Sharma transplants every hair follicle by hand, ensuring correct placement, alignment, and viability.
Artistic eye
Dr. Sharma has over 10 years of experience in designing the ideal hairline for patients. The natural geometry of the face is used to create elegant, graceful symmetry. Dr. Sharma has performed hundreds of hair transplants and offers a skilled hand and a keen artistic eye to create natural hairlines based on the unique needs of each person.
Surgical expertise
Dr. Sharma's expertise has been crafted as a result of performing hundreds of procedures and his patient's results are a testament of this expertise. See our patient's hair transplant results.
Cutting edge science
At Sharma Skin & Hair Surgery, we provide seamless outcomes by balancing both art and science for each treatment. The latest advances in the medical industry are used to optimize possible results.
International reputation
As you learn more about Dr. Sharma's education, experience, and reputation, you will see that his results speak for themselves. Dr. Sharma has extensive postgraduate surgical training and excels at hair restoration surgery. He brings cutting edge European surgical techniques, and his expertise is in high demand in Paris, London, and Milan.
Special techniques
Dr. Sharma uses a specialized dense-packing frontal technique that provides visibly thicker results.
Personalized care
No two patients are alike, which is why we offer a truly customized experience at Sharma Skin & Hair Surgery. We provide a concierge service and ensure that you will receive our undivided attention during your consultation and treatments. We start by evaluating your needs, then design a hair transplant plan to match your unique facial features.
We are a reputable clinic
Too often, cosmetic service providers offer hair transplants as an additional service, but hair transplant surgery is not the main focus in the clinic. Non-MD's perform the treatments, resulting in sub-par results compared to the artistry that comes from a surgeon who specializes specifically in hair transplant surgery.
Traveling to Edmonton?
Did you know we have a travel reimbursement offer?
Why should you travel to Edmonton as opposed to other areas? Dr. Sharma is one of the leading hair transplant surgeons in Canada, making it worth the trip to ensure you receive quality results. Edmonton isn't that far to go, especially when you consider that some people travel internationally for medical tourism.
Our helpful staff is always just a phone call away before and after the surgery. You are welcome to reach out at any time if you have questions about the treatment or recovery.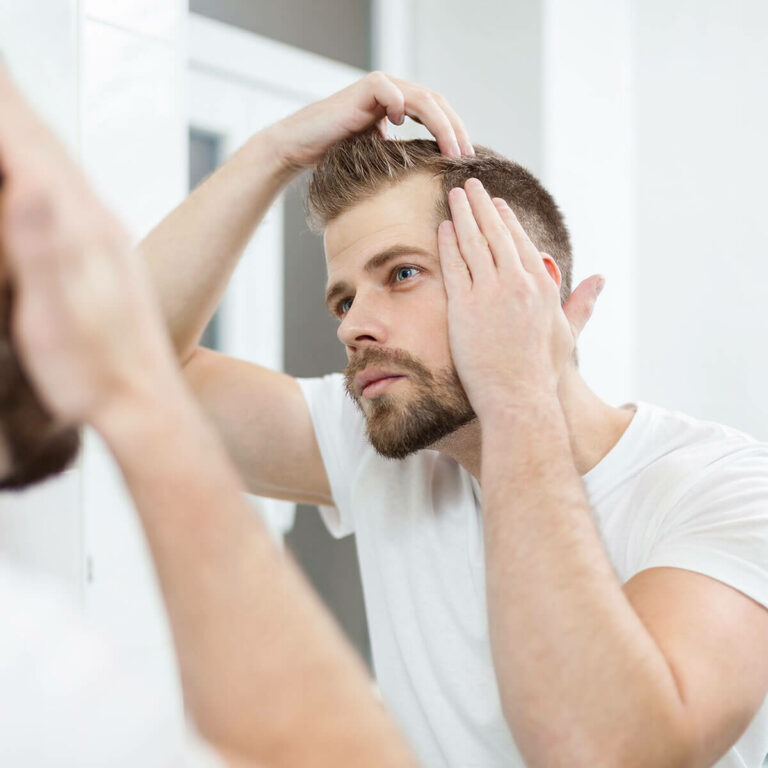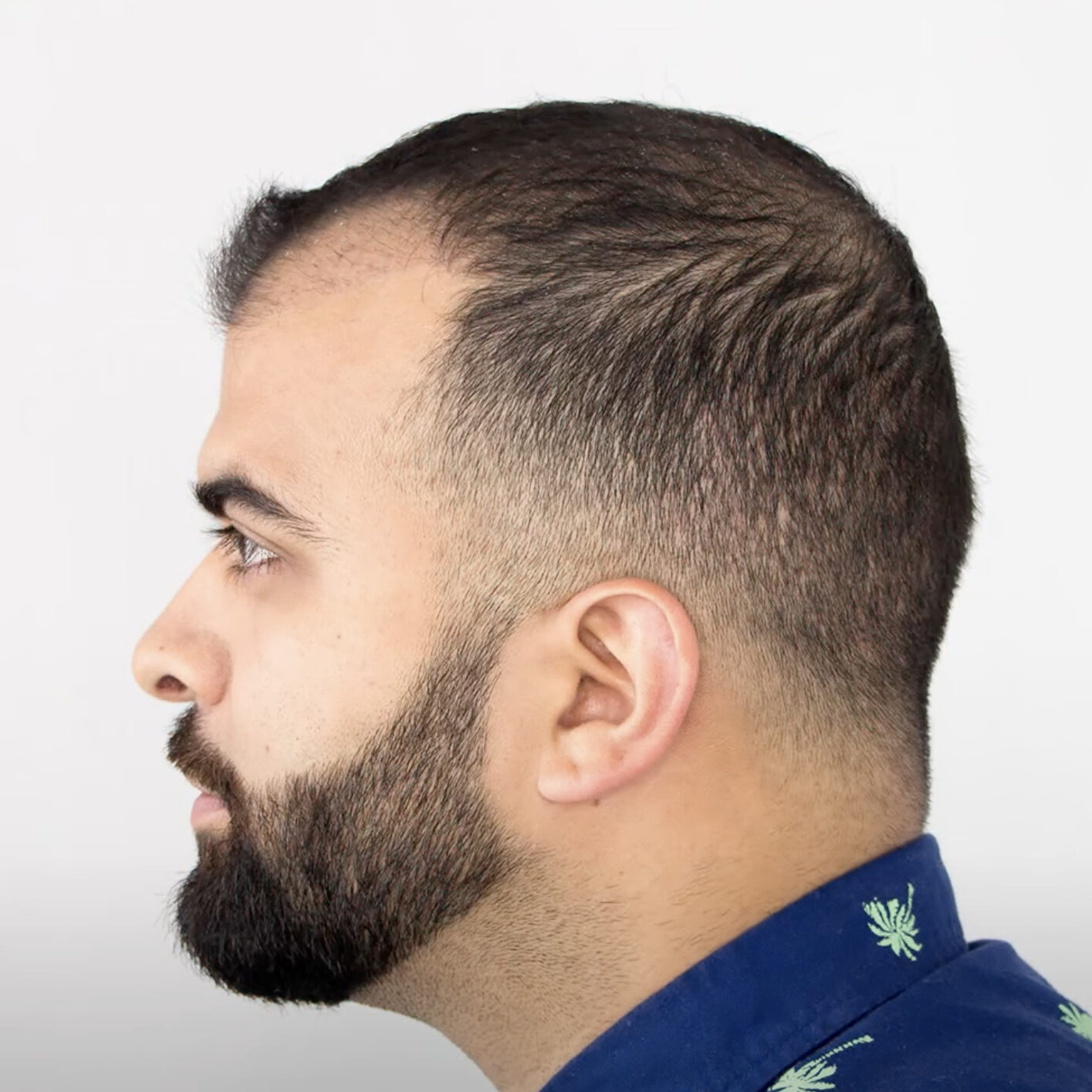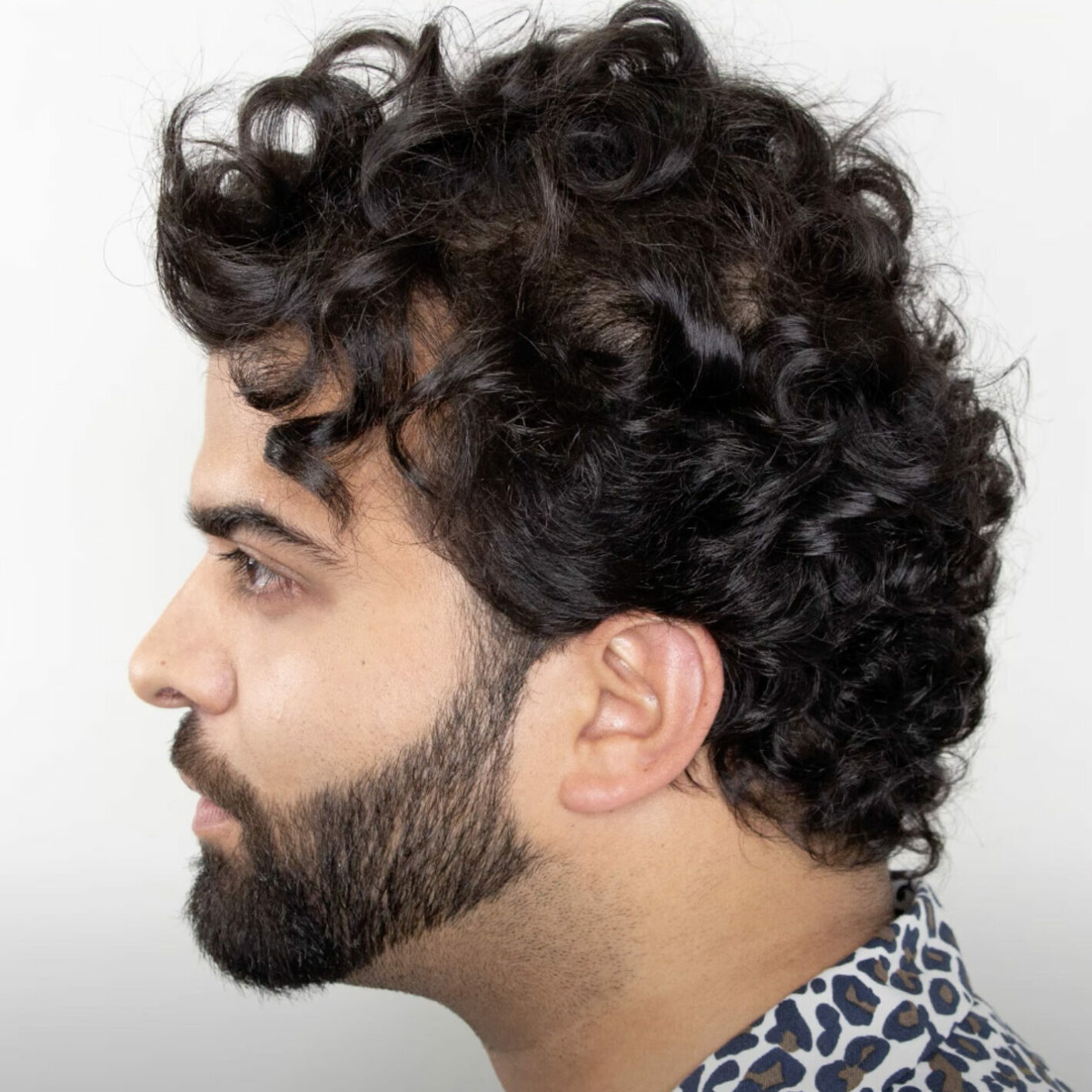 Proven results
Here are the results for a recent patient of Sharma Skin & Hair Surgery at the six-month mark.
Like most men, Aly's hair has always been a part of his identity and personality. He decided to address and correct it early to enjoy his hair for many years to come. He came to The Sharma Clinic in Edmonton for his Hair Transplant surgery and was a model patient.
The appearance of full and natural hair will be almost complete at the one-year mark with additional growth to follow.
See more results
---
Testimonials & Reviews
Here's what our clients are saying
Tyler Kueber
Dr. Sharma and his staff offer a range of world-class, top quality services.
From consult to post procedure follow up- no detail is over looked at the Sharma Clinic. Dr Sharma and his staff are incredibly knowledgeable, warm, welcoming, and proffessional.
Chris Moore
Easily one of the best decisions I've made.
Just had my 6 month anniversary in regards to a hair transplant. Everything from the initial consultation onwards was nothing but professional & courteous from all the staff. Follow along with the recommendations they provide through each phase (recovery etc) & you will be rewarded – my first 6 months produced a great result & I'm very excited to see what the next 6 bring.
Check out more testimonials
Getting to our Edmonton hair transplant clinic
Main Office
Sharma Skin & Hair Surgery – Dr. Anil Sharma, 16923 127 Street Northwest, Edmonton, AB T6V 0T1, Canada
This is our main office address area.
Talk to a hair transplant expert
Schedule a Consultation with the Leading Hair Transplant Surgeon
If you would like more information, you are welcome to schedule an in-person or virtual consultation to discuss the treatment options. This consultation is a great opportunity to speak with Dr. Sharma and ask questions about what you can expect when choosing Sharma Skin & Hair Surgery for hair restoration