What Are Dermal Fillers?
Dermal fillers are medical implants that are injected into the skin. They're also known as injectable fillers. In Edmonton, several different types of dermal fillers are used to bring about tighter, smoother facial skin. Dermal fillers are used most often in the nasolabial folds, lips, and cheeks of the face, but can also be used on other wrinkled parts of the body, such as the back of the hands.
The increasing popularity of dermal fillers stems from numerous tests and studies, which indicate that it's a proven method for diminishing lines and folds, and recreating a more youthful appearance as you age.
Check out some before & after photos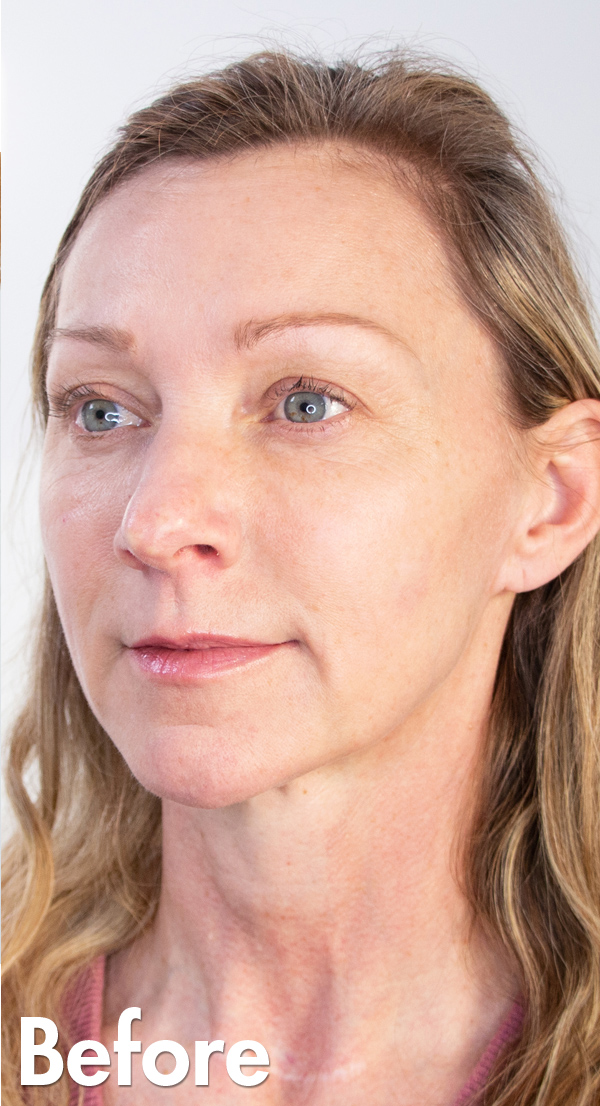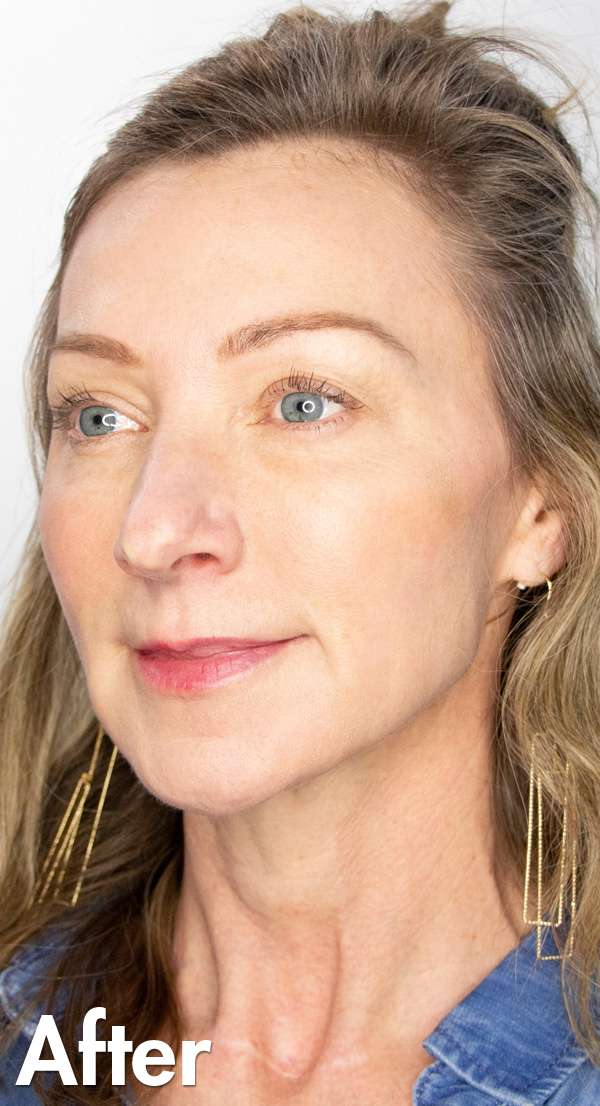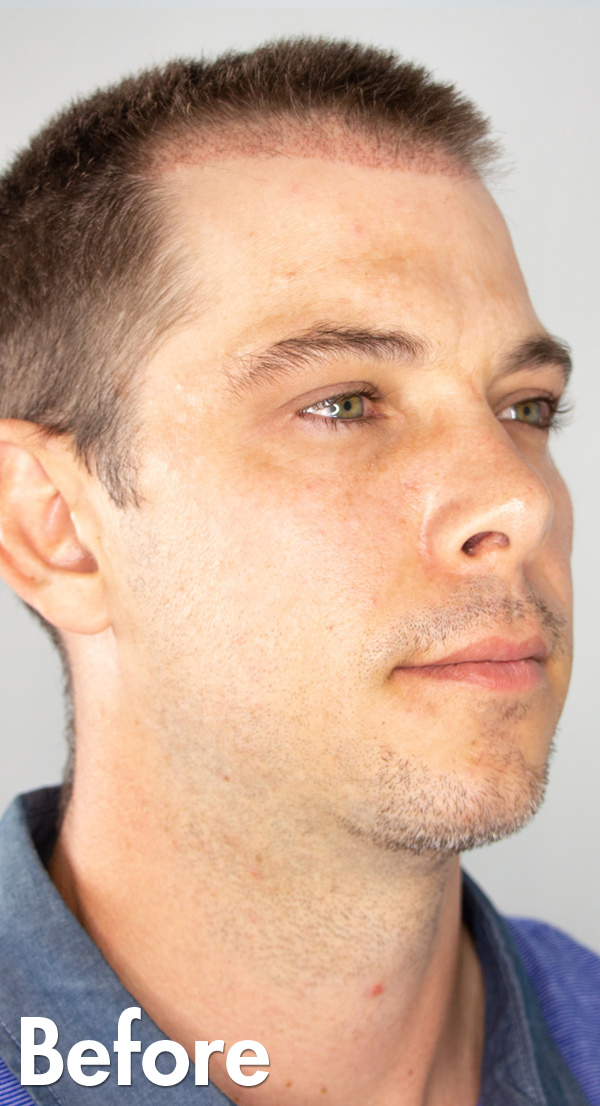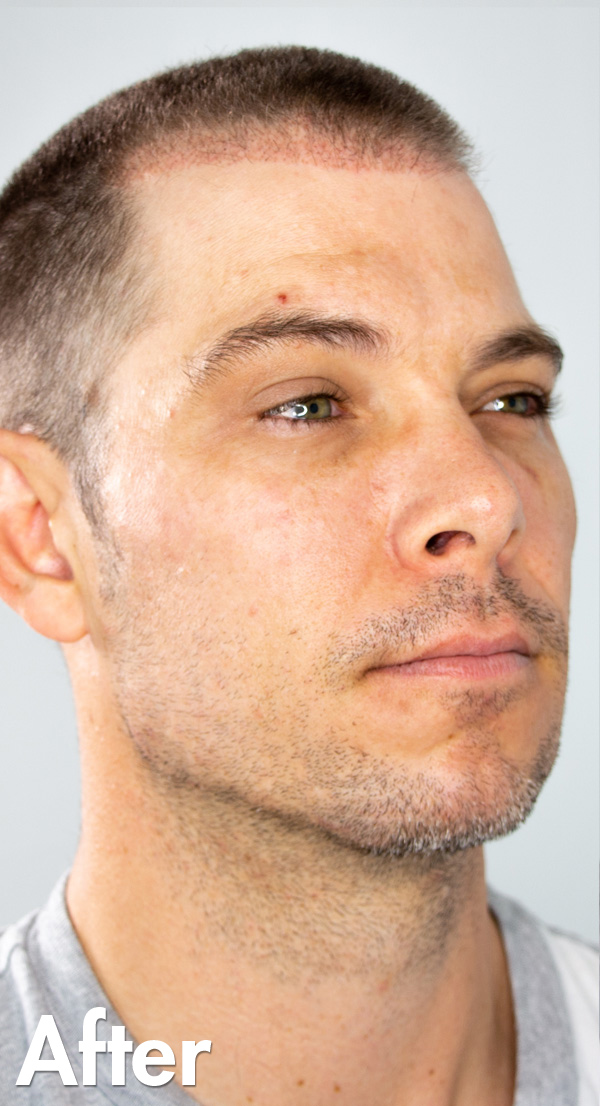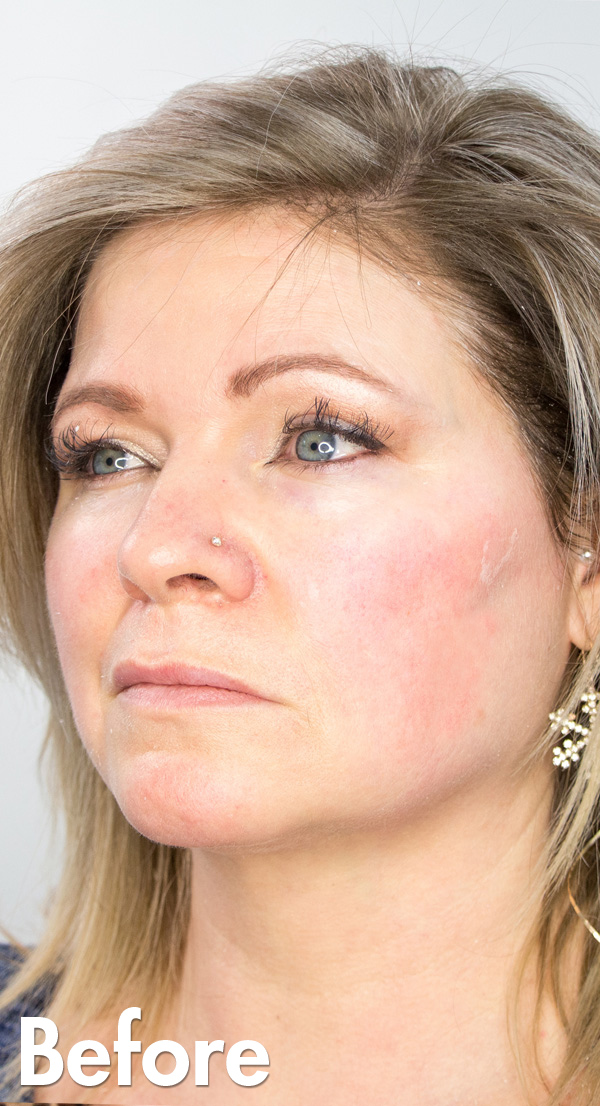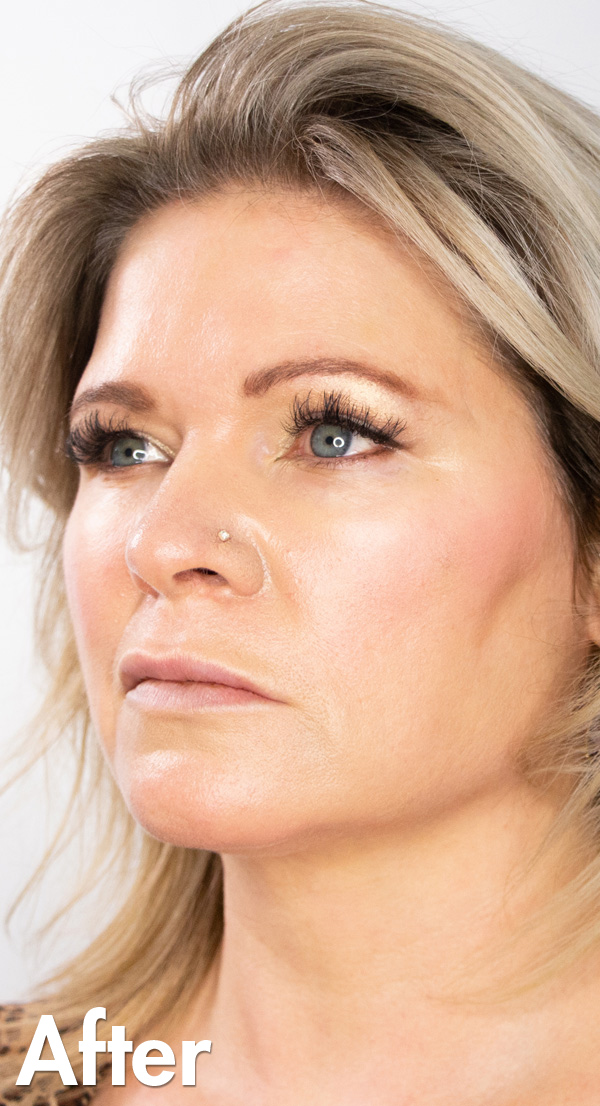 How do dermal fillers work?
Dermal fillers can either be natural or synthetic materials, which are injected directly into the skin.
They fill the soft tissue constituting wrinkles, deep lines, and blemishes, providing the area with a look of youthful plumpness.
Types Of Dermal Fillers
When injectables were first introduced, there were limited options. Now, the extensive list of choices can be overwhelming for prospective patients. Generally speaking, there are different options for each dimension of the face;
Structural (cheekbones, for example)
Muscular (facial expressions)
Soft tissue (volume)
Skin
Where on the face can dermal fillers be used?
Common areas of the face where dermal fillers are used include:
Sunken cheeks
Frown sunken cheeks
Frown lines
Laugh lines
Thin lips
Under eye fillers
Creases around the mouth
Types of filler treatments
The two broad categories include non-permanent (resorbable) and permanent (non-resorbable). The difference between each is whether or not the product is absorbed back into the body over time.
Absorbable fillers
Collagen: An important skin protein; these dermal fillers can last 3–4 months before wearing out.
Hyaluronic Acid: An important sugar compound found in the skin and cartilage; dermal fillers containing hyaluronic acid can last anywhere from 6–18 month.
Poly-L-Lactic Acid (PLLA): This is a chemically engineered substance that is biodegradable. This type of dermal filler may last up to two years but it is injected over a period of several months.
Non absorbable fillers
Polymethylmethacrylate Beads: (PMMA microspheres) are non-biodegradable, chemically engineered injectable implants that are government-approved. This type of filler can last up to two years or more.
Injectable Filler Treatments
Here are the soft-tissue treatments and services provided by The Sharma Clinic
If you're interested in learning more about your treatment options from one of Edmonton's most experienced and highly skilled cosmetic clinics, book a consultation today. We will help you determine the best service for your needs and ensure you fully understand the procedure.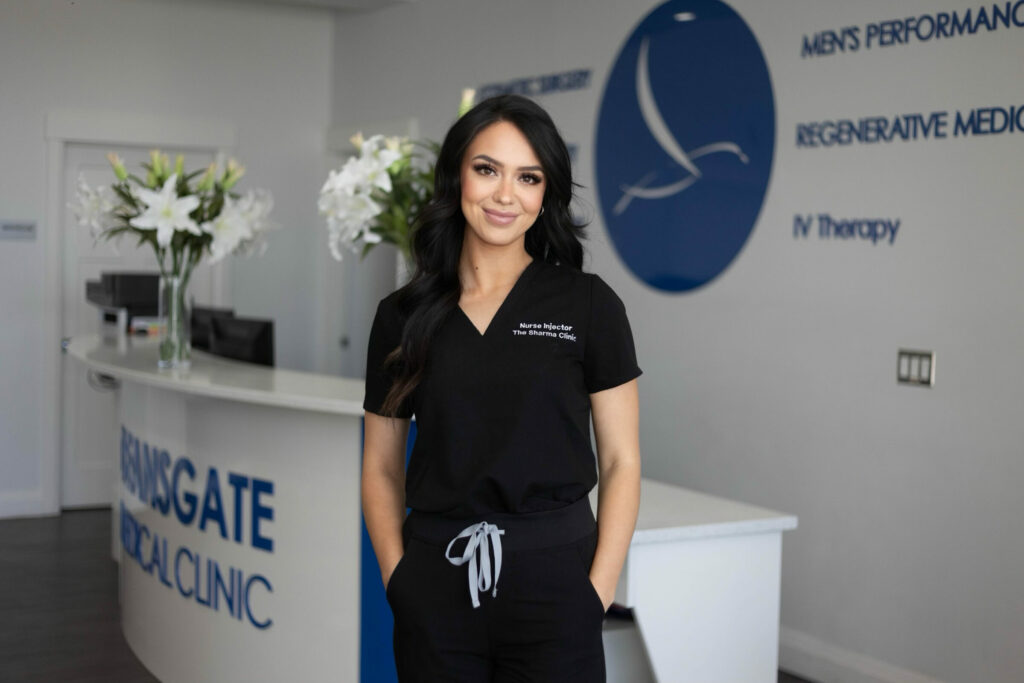 Beginning with an in-depth understanding of the results our clients wish to achieve, our injectors will select the ideal filler(s) for the procedure.
Jawline & Chin Contouring
Though facial proportions, angles, and shapes change with age, gender, and race, it's worthwhile to think about aesthetic "ideals" when assessing the face prior to facial design and rebalancing rejuvenation with either surgery or non-surgical modalities.
Cosmetic proportions, dimensions, and angles which are deemed "ideal" include small quantifiable measurements which when viewed globally achieve a balanced and harmonious facial profile. In our opinion, producing the aesthetic "perfect" depends less on site-specific reduction, augmentation, or straightening of facial features and more about a holistic approach, considering every attribute because it contributes to the remainder of the facial architecture.
Get more information
Knowledge Centre
Fat grafting vs. dermal fillers: what works best to restore facial volume?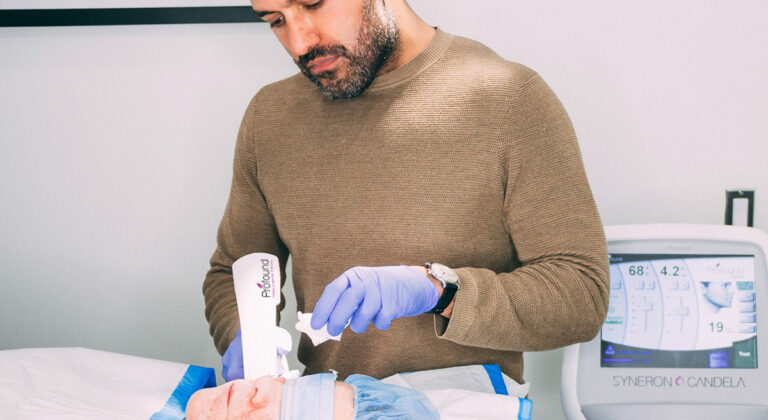 Nothing contributes to a youthful appearance the way a radiant, healthy face does. Loss of facial volume, elasticity, and moisture creates a tired, aged look….
Read article on Fat grafting vs. dermal fillers: what works best to restore facial volume?
Dermal Fillers FAQ
We've compiled a list of some of the most common questions asked during our initial consultation
Depending on the type of injectable implant that is used, our Edmonton dermal filler patients can experience a more youthful appearance from four months to several years.
As with any of our procedures, the aim with a filler injection isn't to drastically alter your overall appearance. Rather, the goal is to create a subtle, natural looking change, halting the signs of ageing and leaving you rejuvenated.
After selecting the best dermal filler for our patient's needs, we will  administer the injectable. Using a high level of skill and a keen eye for beauty, our injectors artfully contour the face and eliminate the appearance of wrinkles.
Patients can expect the entire dermal filler procedure to take less than an hour, and apart from mild swelling and/or bruising, there's almost no downtime afterwards.
Dermal fillers carry their own set of risks and side effects, despite being among the safest non-intrusive procedures. They may include pain, tenderness, swelling, itching, rashes, and bruises.
Injectables literally fill the void created by reduced production of collagen and hyaluronic acid in our bodies. Using fillers, our team can:
Alleviate forehead wrinkles
Smooth deep nose to mouth wrinkles (nasolabial folds)
Refresh the eyes
Add volume to hollow cheeks
Plump out crows feet
Rejuvenate aged hands
Fill in laugh lines
Reduce or remove frown lines
In addition to diminishing the dreaded effects of ageing, dermal fillers also provide a solution for non-age related complaints, including:
Enhancing a weak chin
Accentuating lips
Reshaping the tip of the nose
Smoothing nasal bumps
Accenting cheekbones
Eliminating the appearance of scars
Book now
Find out how we can help you look feel your absolute best
We know the importance of natural-looking results and work hard to ensure the satisfaction of our patients.
Choose from in-clinic or virtual consultations