Why Profound® RF?
Over time, cellulite appears over the skin, reducing the elasticity and beauty of youth. No matter how hard we train, how well we eat, our actions can never get to these affected areas in the way that we want them to.
Are you tired of feeling helpless over cellulite, dimples, and loose skin on your body? Are you frustrated by the amount of time, effort, and energy that you've put into creating the body of your dreams without getting the results to show for it?
The Profound® RF Non-Surgical Procedure is more than just a non-surgical option. It's a way for you to experience the pleasure of the body you once had without the pain, recovery time, cost, and complications that come with plastic surgery.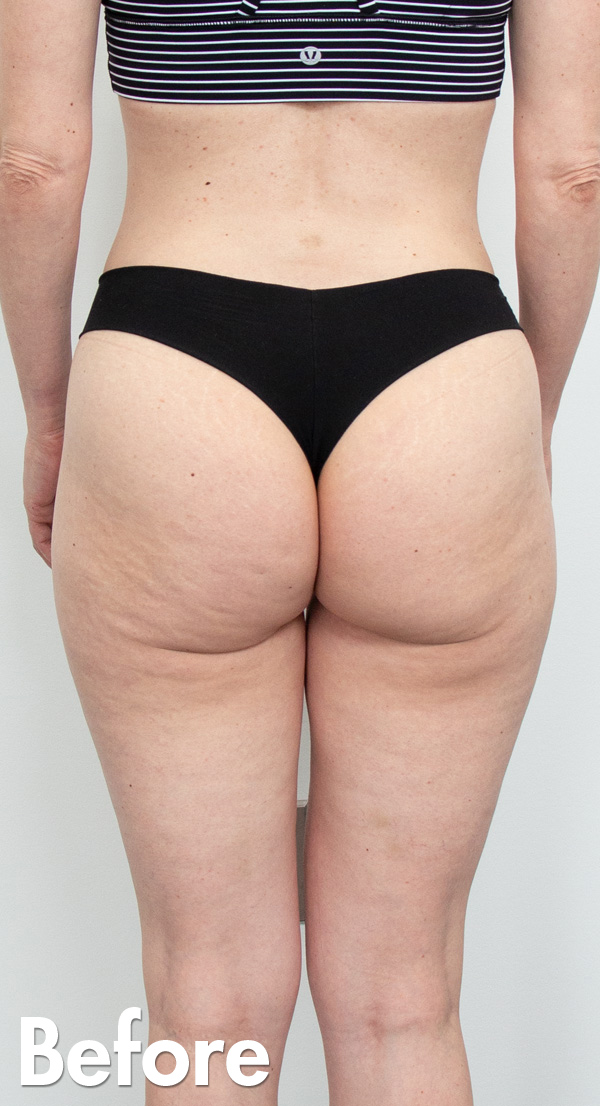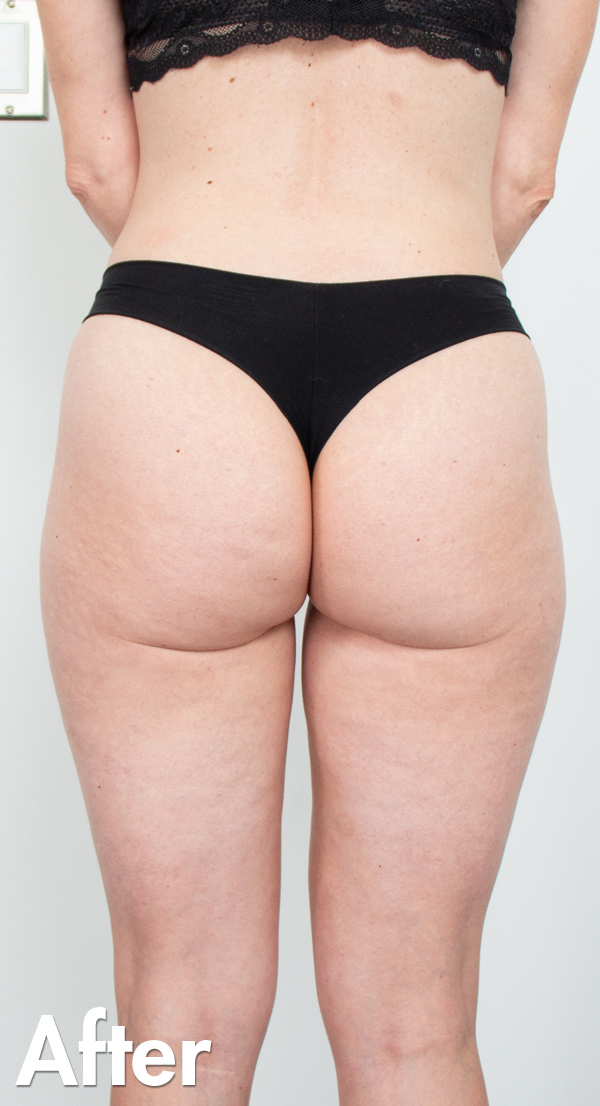 Results
Profound® RF delivers great results
Skin loses its elasticity over time, regardless of whether it's your face, neck, or the underside of your arms. With age, our bodies lose its store of collagen, elastin production stops, and our hyaluronic acid diminishes. Even if you eat well, exercise regularly and live a clean life, ageing is inevitable.
Profound® RF's treatment causes very precise dermal injuries that arouse an anabolic wound healing response which stimulates the growth of collagen and elastin in a way that we've not seen before.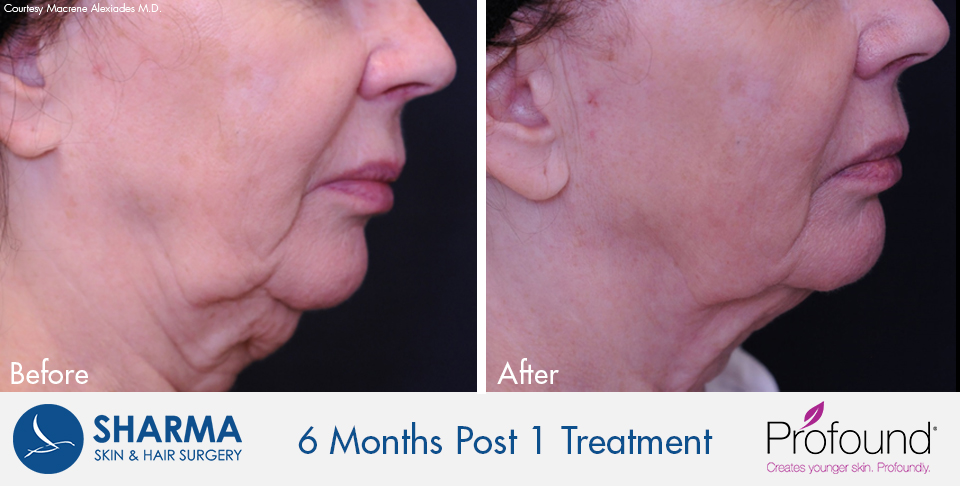 Easy treatment
After a simple treatment, the appearance of those love handles and banana rolls will be reduced dramatically. You'll love the feel of what it means to wave without the flab of your arms jiggling.
Reduced cellulite
In as little as one treatment, Profound® RF has been shown to dramatically and effectively reduce the appearance of cellulite by as much as 94%, improving skin elasticity and bringing back that youthful, elastic snap to the skin in affected areas.
Firmer Buttocks
Your buttocks will feel and look firmer, and your thighs and hips will regain that smooth, firm feel that you were accustomed to in your youth.
Profound® RF case study
Nicole came in wanting to address the 'Banana Roll' area. If you are not familiar, banana rolls are those crescent-shaped strips of fat that accumulate just under your buttocks.
Nicole had tried multiple different technologies to get rid of this troubling roll with little success. After a short consultation Dr. Sharma determined that Profound's® long pulse radio frequency would be the perfect solution.
Profound® RF was able to melt away the unwanted fat while tightening the skin in this sensitive area. Two and a half months later Nicole's Banana Roll's are almost completely eliminated.
Why choose Sharma Skin & Hair Surgery for your Profound® RF treatment?
This is what makes Sharma Skin & Hair Surgery stand out as a leading service provider of Profound® RF:
Specialized
Dr. Anil Sharma and his team specialize in the latest surgical and non-surgical procedures, performing each procedure with their own hands. Further, Dr. Sharma is widely known for the quality of the results that he is able to achieve with the Profound® RF Non-Surgical Procedure.
Experienced
With over ten years in the field and countless hours in practice, Dr. Sharma has come to learn the hidden secrets of the skin. He has become a master at understanding the limits and extent to which a treatment can go to be the most effective with the least amount of pain and discomfort.
Focused on results
Dr. Sharma believes in a dynamic approach to RF treatment. He wants you to see the results immediately and feel the difference it will make in your life when you take a look in the mirror and understand that you got exactly what you paid for.
Understanding the technology
Learn about the Profound® system, the first and only RF microneedling device FDA cleared for both face and body. Using radiofrequency (RF) microneedling, Profound® RF technology invigorates the skin, providing the patient with a younger, more youthful appearance. Profound® is a great option for reducing cellulite.
Because surgery, injectables, or significant downtime are not required, Profound® RF is a great option for many individuals who desire a more youthful appearance.
Book now
Talk to a Profound® RF Expert in Edmonton, Alberta
At Sharma Skin & Hair Surgery, we believe that to make a serious impact, you need to choose a specialty and stick with it. Our mission is simple: to return the beauty of your youth back to you. This mission is our alchemy and our purpose. Everything we do centers around this simple yet powerful intention.