Many men and women have opted for a surgical facelift in an effort to turn back the clock, or at least pause it. The issue is that this complex procedure is expensive, invasive, and often unavailable to patients for medical reasons.
As with any surgical procedure, risks and long recovery times can be expected. Some of the most common concerns associated with surgical facelifts include:
Patients can be left with an unnatural, 'worked on' aesthetic
A minimum of two weeks before patients can return to normal life (double this time before returning to exercise)
Pain is normal for several days after surgery
Numbness and changes to skin sensation can take months to disappear
Swelling lasts several weeks and can distort the facial features and cause stiff facial movement
Bruising takes weeks to go down and several months before fully disappearing
A fluctuation in weight can cause the skin to stretch back out, reversing the effects of the facelift
Scarring often occurs along the hairline
On rare occasions, patients may experience damage to facial nerves and hair loss near the incision
For those who don't want to commit to surgery, Dr. Sharma offers a host of cost-effective, non-invasive options.
Dr. Sharma's Non-Surgical Facelift Techniques:
Using a variety of techniques, Dr. Sharma's non-surgical facelift can invigorate a patient's appearance in a matter of minutes with minimal risk or downtime.
To address flatness and droopiness in the chin and cheeks and increase volume in emptied fat pads, Dr. Sharma uses injectable fillers. The fillers contain proteins and sugars that mimic the natural functions of youthful skin that contour the face and create firmness and elasticity.
Lastly, to complete the non-surgical facelift, it's important to revitalize rough, dehydrated skin. Dr. Sharma accomplishes this through a procedure called skin resurfacing, which stimulates collagen production and cell regrowth.
Together, these techniques offer an effective solution to combat wrinkles and other age-related concerns. What's more, there's no need for aggressive surgery and weeks of recovery time. Patients can enjoy the more natural looking results immediately with a facial rejuvenation.
Additionally, Dr. Sharma offers Profound RF non-surgical facelift technology: a revolutionary treatment that achieves similar results to plastic surgery, without the complications.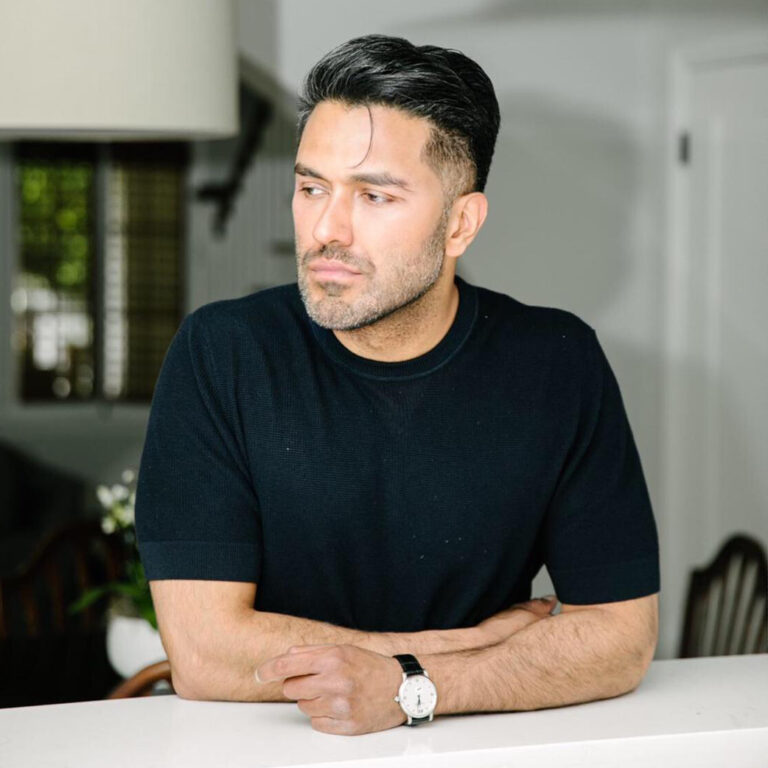 Have a question?
Find out how we can help you look feel your absolute best
Book a Consultation