During each patient consultation, we inevitably hear this question. In the past, hair transplant surgery used invasive and destructive means to harvest hair follicles from the back of the head. This area, known as the donor site, contains desirable hairs for relocation due to the properties that allow them to be resistant to male pattern hair loss. For this reason, it's all the more important to preserve and take care of the donor site when performing hair transplant surgery. The number of donor's hairs will ultimately determine how large or how many hair restorations surgeries can be performed throughout a lifetime.
When we take hair follicles from the donor site they do not grow back
When the follicle is harvested and relocated to another area the overall density at the back of the head is lowered. This means thinner-looking hair and if overharvested – areas where the scalp may show through. To avoid esthetically affecting the back of the head we must scatter our harvesting over a large surface area. This allows surrounding hair to cover and obscure the missing hair follicles as best as possible. Each patient must be aware of the simple fact that we are relocating hair from one portion of the scalp to another, this is inescapable, but if done tastefully – undetectable.
To prevent a perceivable thinning of the donor site your hair transplant surgeon must be conservative with the number of grafts harvested. Of course, everyone wants dense and thick hair in the transplanted area, but it's a balancing act that takes years of experience to master.
There is a limit to how many grafts we may harvest
Due to the finite nature of donor follicles, it is important to select a surgeon that has an extremely high hair excision success rate. No one is perfect and a small percentage of the harvested hairs will ultimately not be suitable for transplant. This percentage increases when surgery is rushed or performed by inexperienced surgeons. Furthermore, when extremely large cases are performed (3,800+ grafts) the amount of time each graft, which is living tissue, remains outside of the body decreases its chance of thriving and growing post-transplant.
Ultimately a mix of surgical expertise and careful planning make for the most seamless hair transplant results while respecting and preserving the hair density at the back sides of the head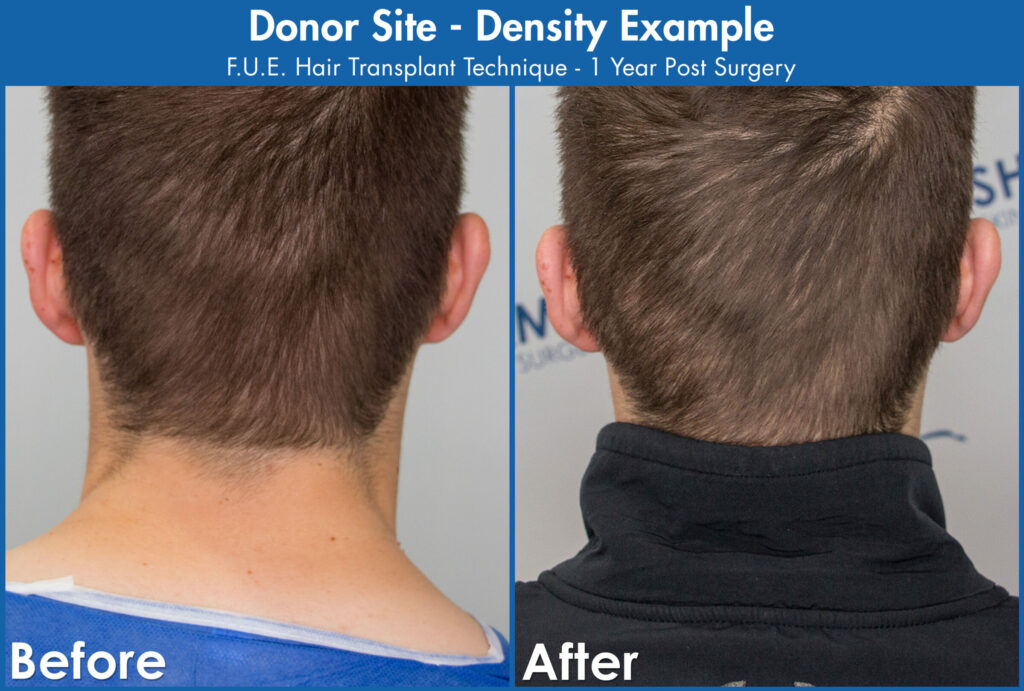 2,166 grafts later and the back of this mans head is certainly thinner, but because of the scattered selection the lower density is hardly noticeable.
Want to see the results?
Follow us on Instagram!
Follow Dr. Sharma on Instagram to see this patients crown restoration results as soon as they are posted. We love sharing our patient's stories and showing off their results with our followers. Send us a message and let us know what you would like to see next.

Full restoration video coming soon!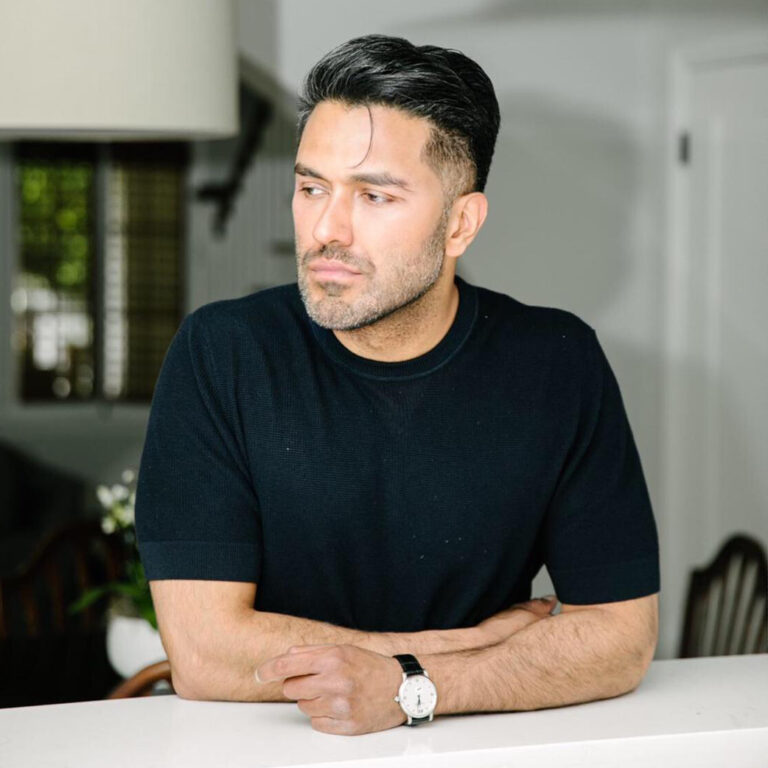 Have a question?
Find out how we can help you look feel your absolute best
Book a Consultation
---
Talk to a hair transplant expert
Don't just accept your hair loss.
Talk to us about your options.
If you are considering options for hair restoration surgery, our experienced team is just a phone call away. Contact our Edmonton hair transplant clinic at your convenience to schedule a consultation with the leading hair loss surgeon in the area: Dr. Sharma.