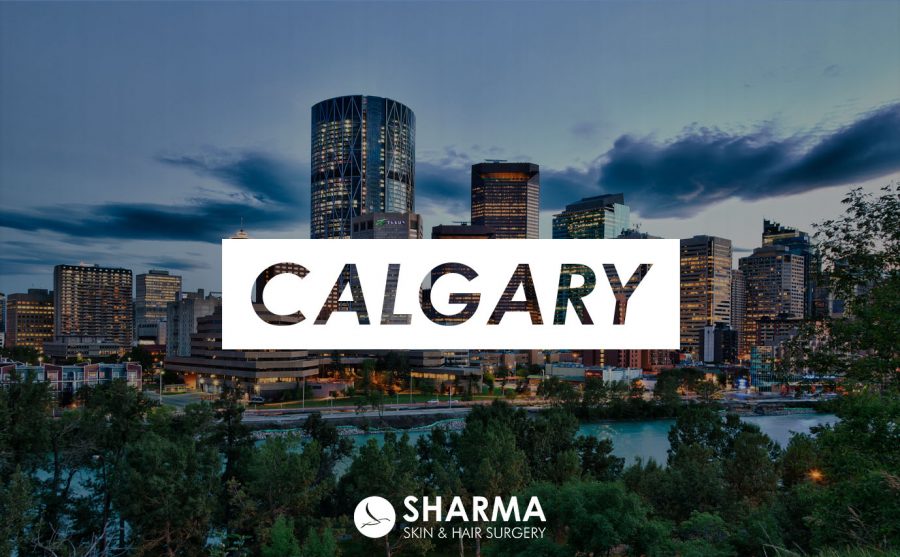 For patients coming from out of town we offer a travel credit towards your procedure to help cover the costs of hotel & travel expenses. Feel free to reach out to Dr. Sharma and his team to book your consultation today.
Edmonton's Sharma Skin & Hair surgery provides hair transplant surgery for Calgary residents
I Live in Calgary, is Sharma Skin & Hair Surgery Good for Me?
We provide hair transplant surgery for Calgary residents, as well as those from all over Canada (and a few from Europe as well). Our North Edmonton hair transplant clinic is just a three hour drive from downtown Calgary, or a quick 50 minute flight away. When considering a procedure as complex as a hair transplant, it's important to go with quality over convenience. Dr. Sharma has worked extremely hard to recruit and retain the highest quality staff members that will cater to each patients needs, to make the entire experience as seamless as possible.
What is our Secret?
We only treat patients that we believe will show strong results from the hair transplant procedure. The surgery itself is a long and intensive process. On average the procedure takes 10 hours to complete and we are not here to waste anyone's time. Dr. Sharma is very protective of our reputation and a big part of why so many people travel to have their transplant at our clinic are the results.
Our catalogue of Before & After images speaks for itself. Aligned with our Google reviews, it's easy to see why people all over Canada are choosing to visit our clinic in Edmonton for their hair restoration procedures.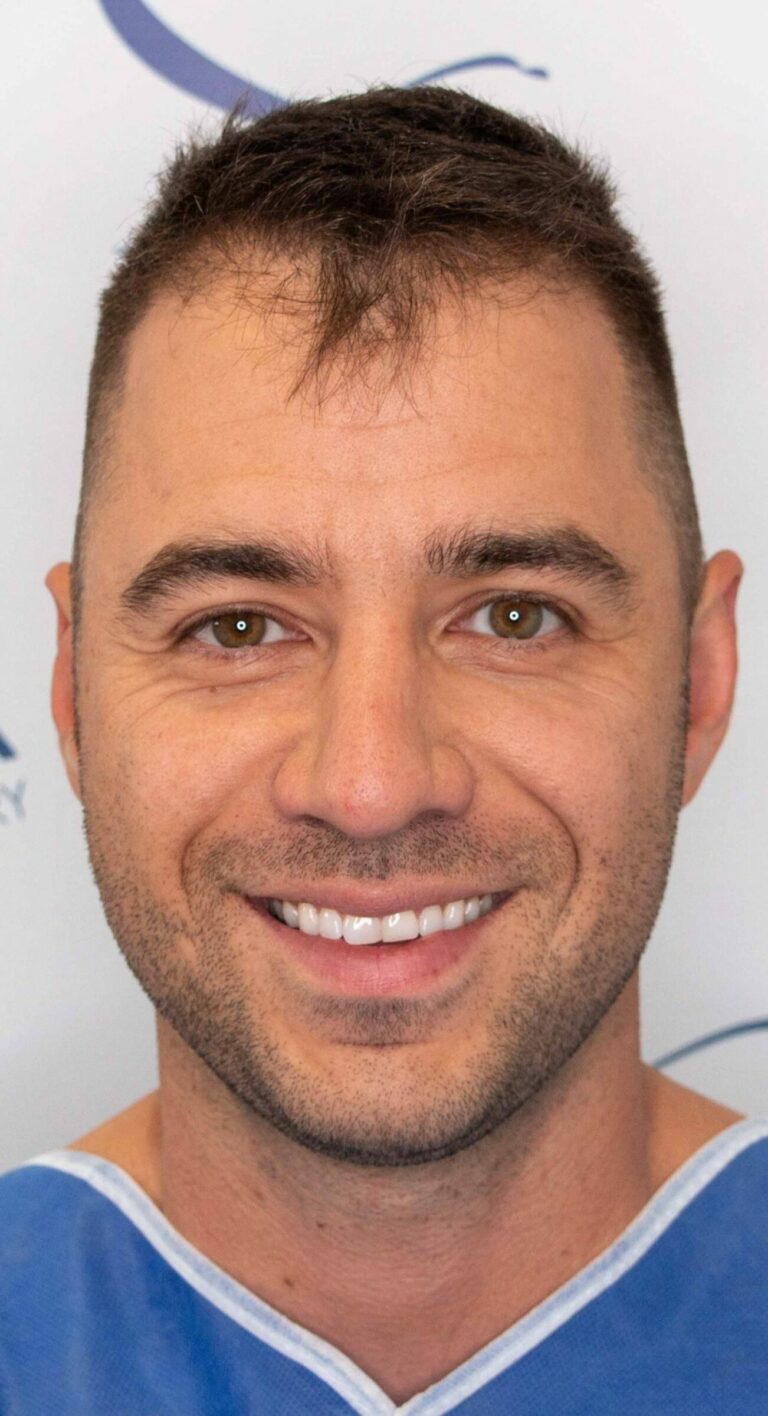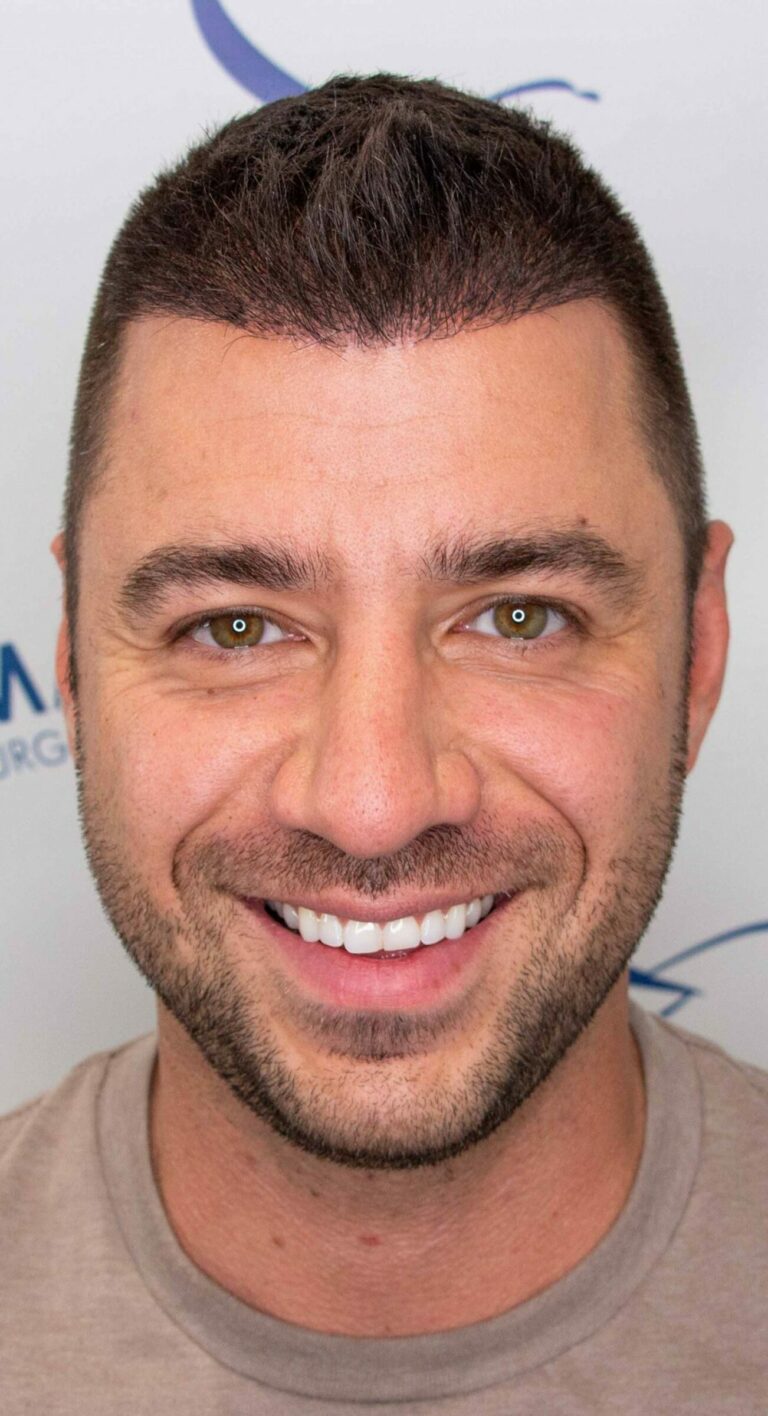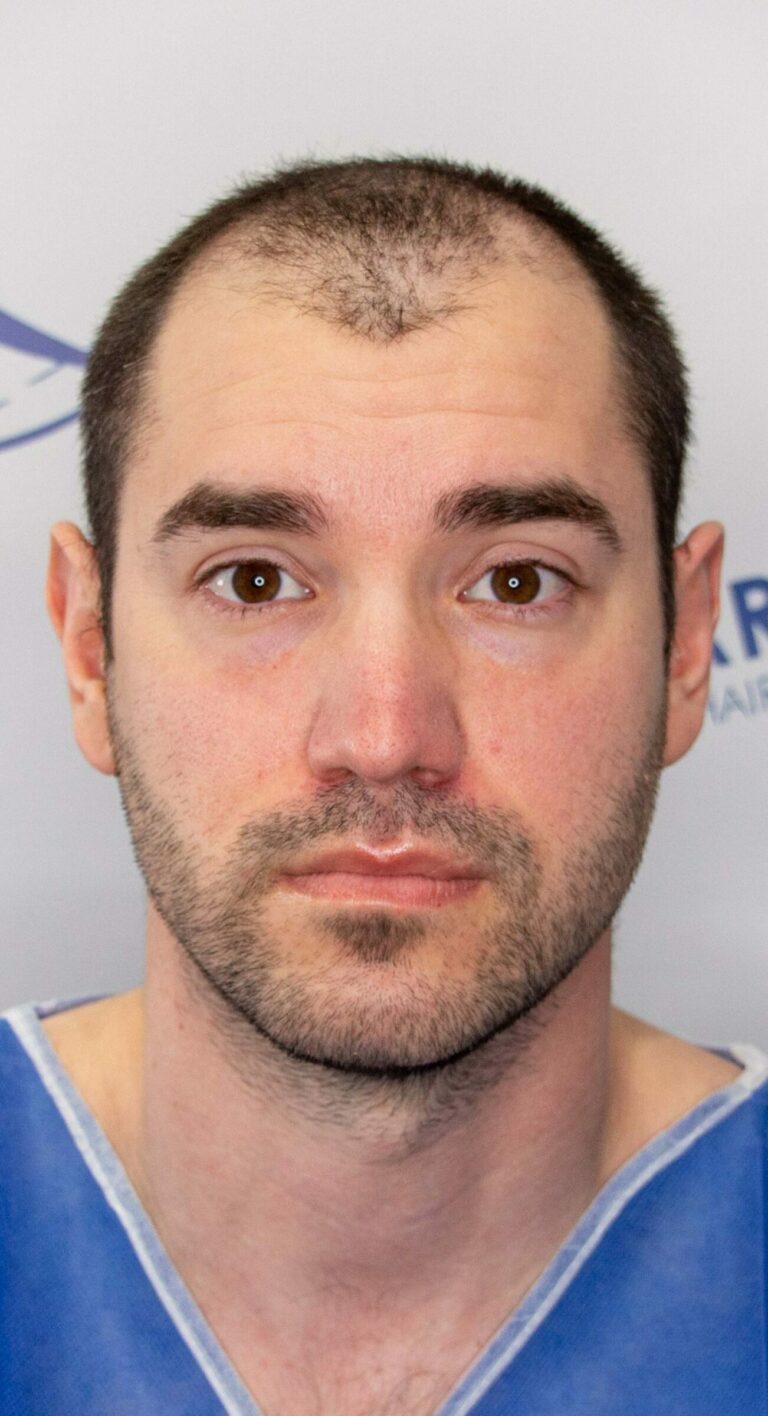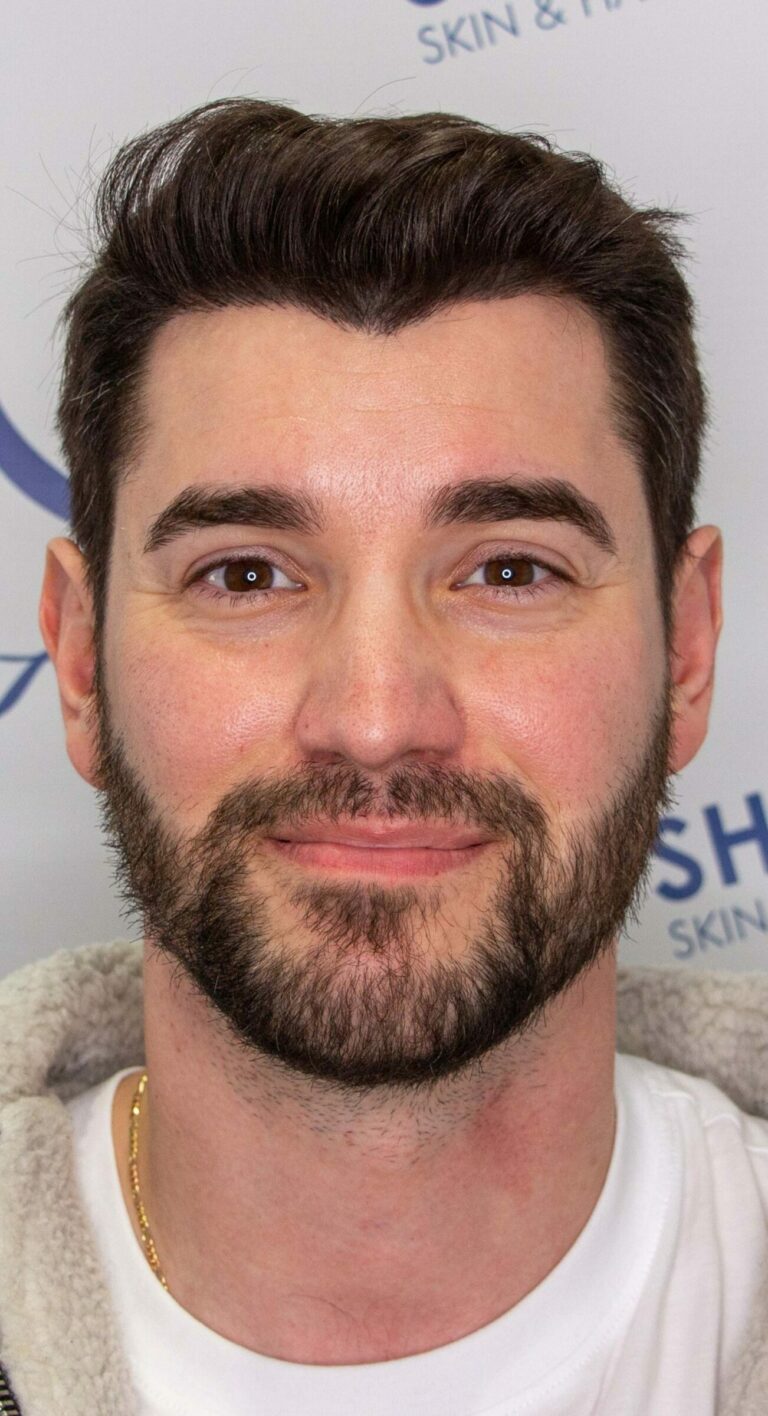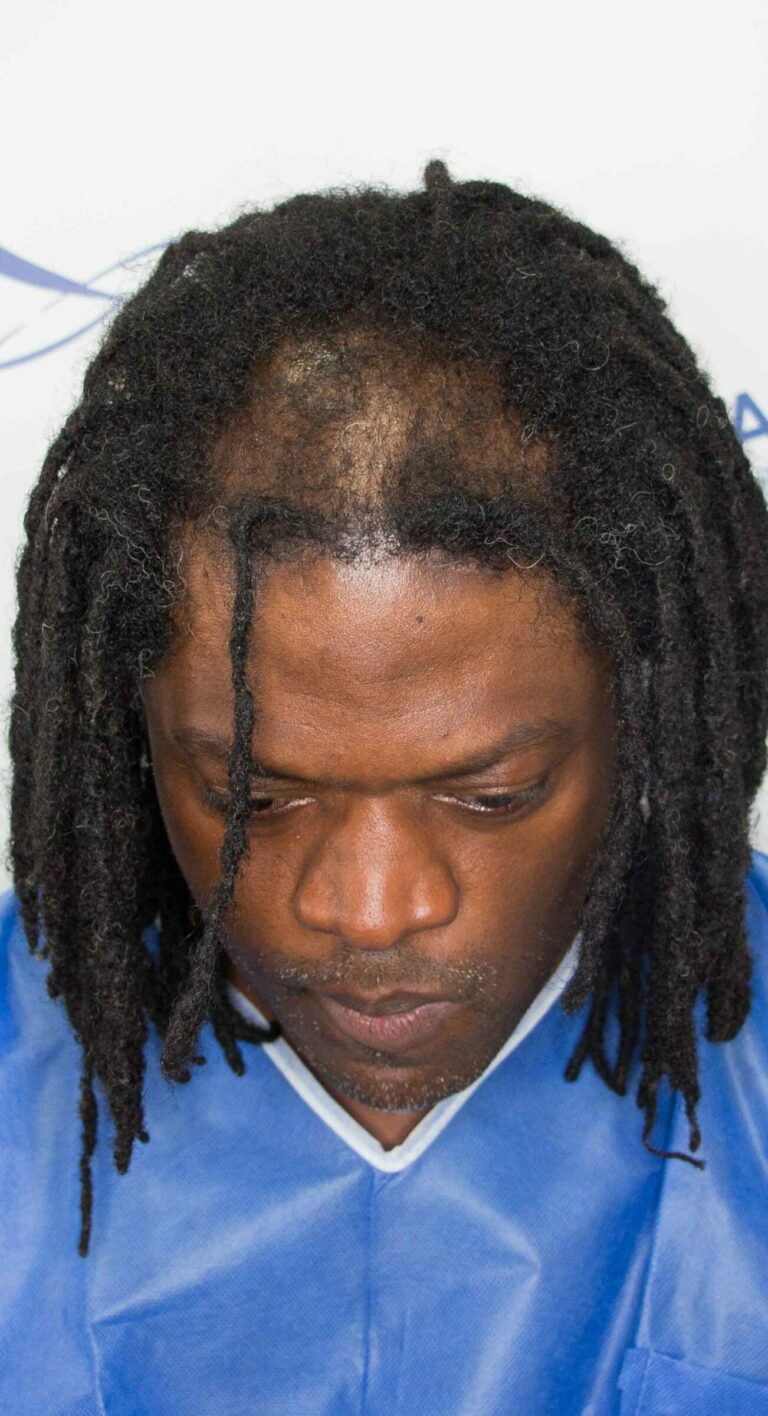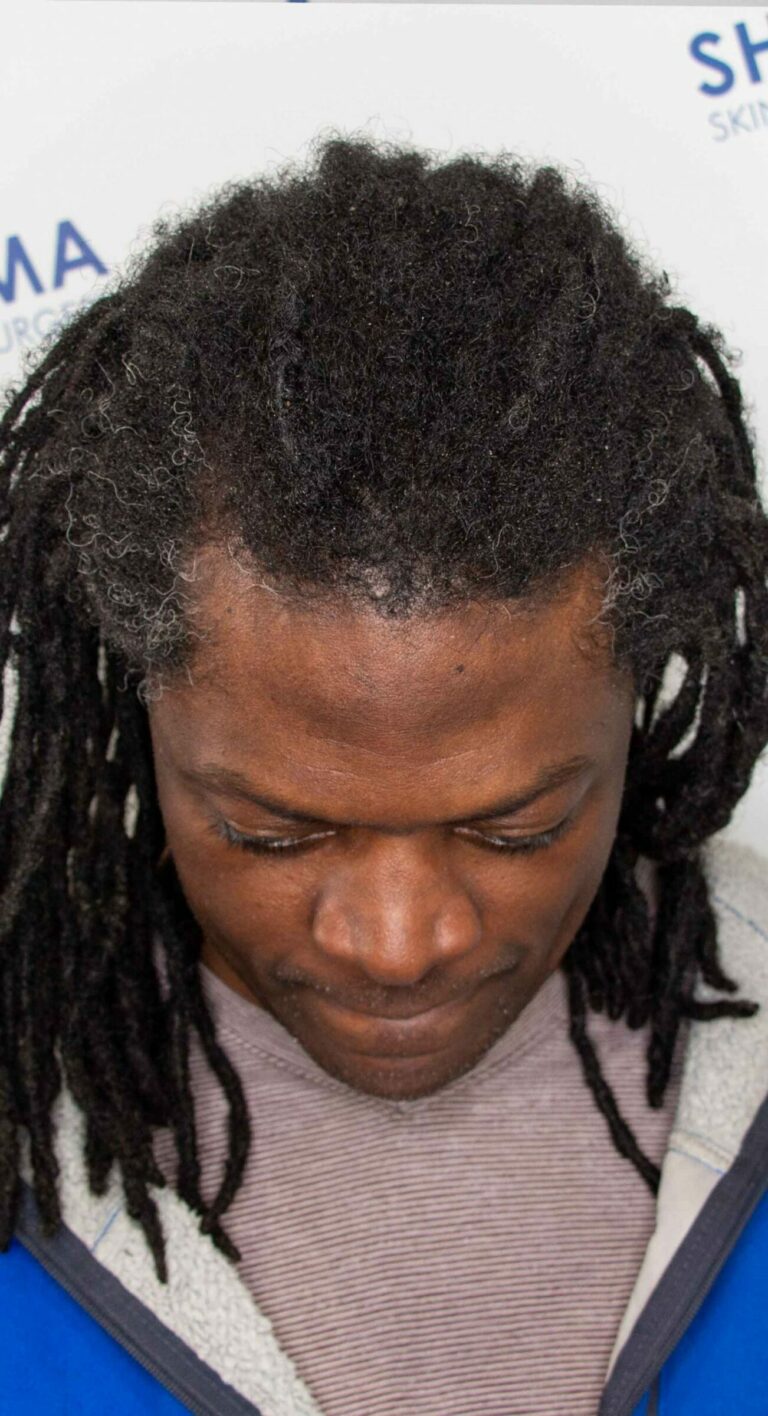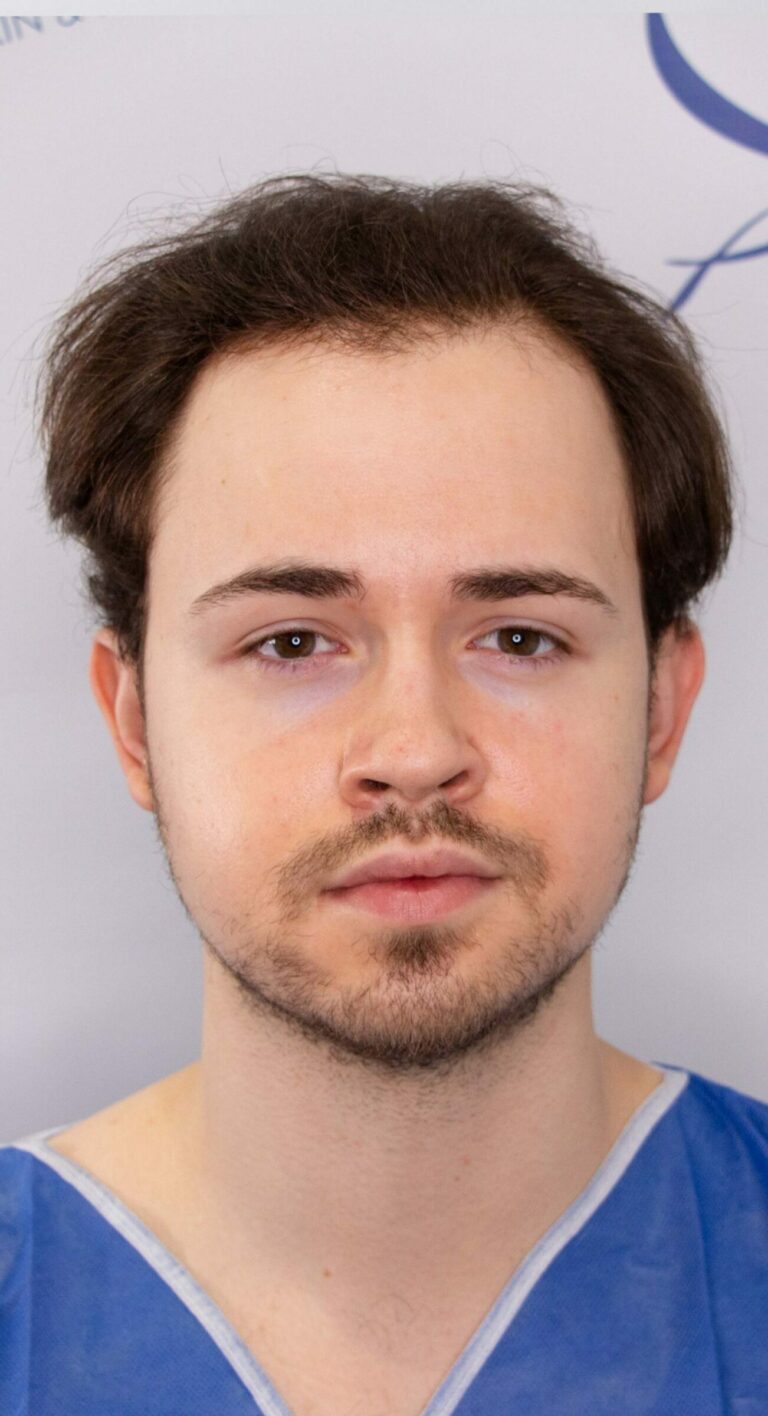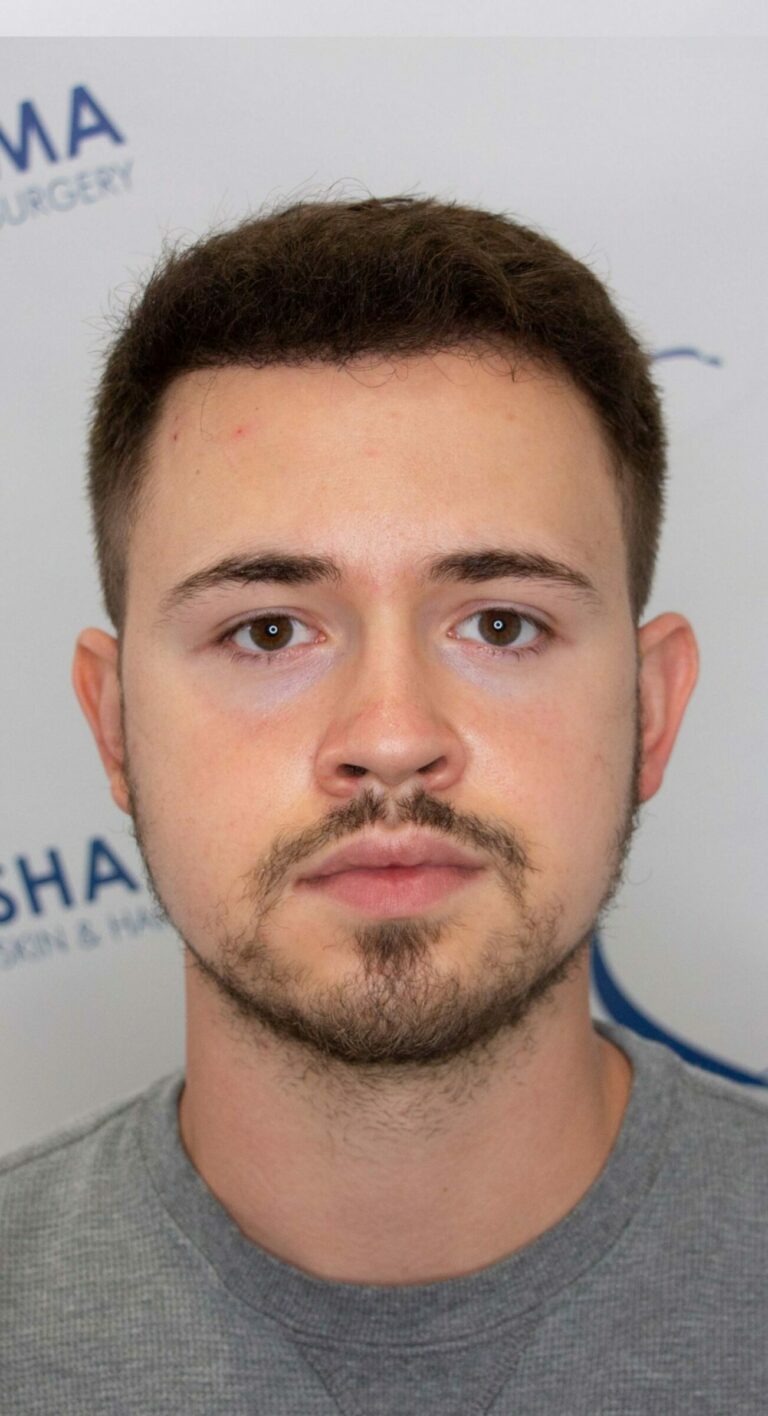 Sharma Skin & Hair Surgery was founded and continues to be managed by Dr. Anil Sharma, an accomplished medical physician with a wide range of expertise.
Dr. Sharma is a proud member of the Canadian Medical Association. With a wide range of experience in cosmetic dermatology and hair transplant surgery, Dr. Sharma stands ready to assist you with all your hair transplant needs.
Dr. Anil Sharma is an accomplished physician who previously practiced in the bustling heart of London, England, and still maintains his practice there. With the launch of Sharma Skin & Hair Surgery, Dr. Sharma is combining the highest standard of care with the sophistication and comfort of world-class European clinics.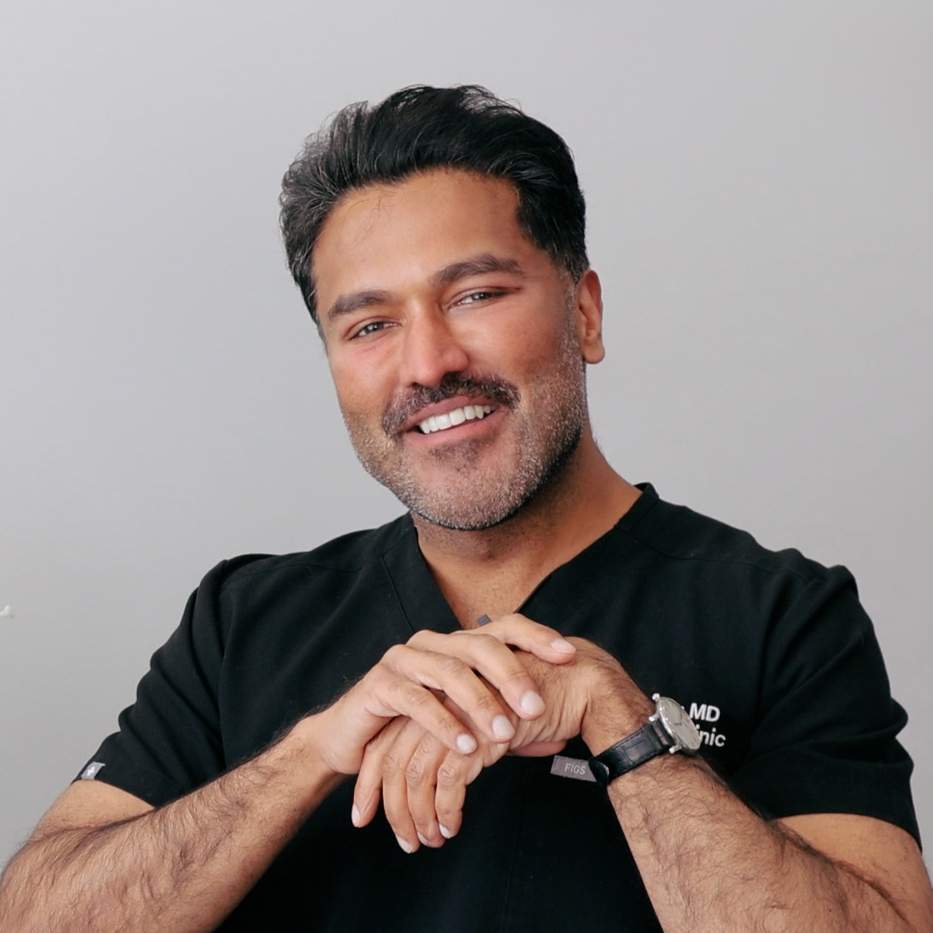 Interested in Scheduling a consultation with Dr. Sharma?
We hope that you've learned quite a bit about the hair transplant surgery process. If you would like to setup a consultation with Dr. Sharma, don't hesitate to give our team a call today. We look forward to helping you regain confidence thanks to the many benefits of hair transplant surgery. Our North Edmonton clinic is just a 3 hour drive from Calgary when you head north on Highway 2.
Or –
Or skip the drive and do a virtual consultation
Virtual consultations connect you with Dr. Sharma personally from the comfort of your own home. Connect via your phone, tablet or personal computer at your convenience.
Schedule a virtual consultation
What Can You Expect from Your Consultation?
Part of what makes us a leader in the hair loss space is our intensive screening process of Calgary Hair Transplant candidates. We want each patient to have a realistic idea of their hair restoration We strive to achieve the best possible result with each patient. Experience allows Dr. Sharma and his team to give you an accurate idea of which treatments can help you achieve your goal. Sharma Skin & Hair Surgery offers a wide suite of treatments and procedures to help you address your area of concern.
Confirm Eligibility
One of the integral factors for any hair transplant is ensuring the Donor site is strong enough to excise hairs from.
Certain medical conditions such as uncontrolled high blood pressure, blood-clotting or excessive scarring should be brought up during your consultation.
We will examine the strength and thickness of your hair to assure the follicles will be able to successfully transfer to the front or top of the head.
Create a Personalized Plan
During the consultation Dr. Sharma will ask about your hair loss history. This will allow him to determine how effective the hair transplant procedure may be for you.
No two hair transplants are the same. A consultation with Dr. Sharma assures that he is able to follow your natural hairline and enhance its density.
After assessing your goals Dr. Sharma will be able to determine where your new hair line will sit post-procedure.
Customized Quote
Once we have assessed how many grafts you will require for your hair restoration goals we can create a detailed quote. This quote gives you a breakdown of the cost of your surgery with multiple options to meet your goals.
The invoice will include our discount that comes with large procedures and the deduction of your consultation fee. We will also be able to go over financing options.
Top questions about hair transplants
There is no such thing as a bad question so Dr. Sharma wanted to publicly answer just a few of them over coffee to help you understand more about what we do best.
Get more information
We've compiled a list of some of the most common questions asked during our initial consultation
What makes the process permanent is the fact that the newly transplanted hair follicle will retain its "safe" donor characteristics. This hair is resistant to DHT. This is hormone that causes male pattern hair loss to miniturize and ultimately stop hair from growing for most men.
Trying to decide if you're a good candidate for hair transplant surgery? Typically, you'll need to have healthy hair growth in the back and sides of your head, which can be used as donor areas.
There's no doubt that hair transplant surgery can be successful, and in turn, boost your confidence, but it's important that you have realistic expectations about the end result. Discussing your goals with a licensed hair transplant surgeon like Dr. Sharma can help to ensure your procedure is successful.
All hair transplant techniques use your existing hair, and therefore the goal is to find the most efficient use of your existing hair to give you a more natural appearance. But it's important to remember that there are limits as to the results you can achieve, based on the amount of hair that you currently have. If you have very little hair, then this type of surgery may not be a good option for you.
The cost of a hair transplant depends on the procedure type and the number of grafts transplanted. Dr. Sharma performs the procedures manually in order to ensure the most natural look possible. Hair transplant procedures generally start at $6,000.
Even though hair loss is an unavoidable experience for many people, it is possible to turn back the clock so you can regain a youthful appearance. Dr. Sharma has a keen artistic eye and years of experience creating natural hairlines. Dr Sharma's methods are designed to create results that look like you never had a procedure in the first place.
If you are ready to feel confident with a full head of hair, we are here to assist. Contact us at Sharma Skin & Hair Surgery to schedule a consultation and learn more about the results you can expect from this modern treatment. View some of our results for crown hair transplants and hairline transplants.
A local anesthetic block is used which is very comfortable (the patient can even watch a movie if they so wish during the procedure).
Post-procedure, patients seldom require anything stronger than a simple analgesic such as Advil.
Patients are then followed up personally by Dr. Sharma. He will always consult with the patient the day following the surgery and ensure they are sent home with full after-care instructions and contact telephone numbers for the clinic (24 hours per day for the first three days post-surgery).
One of the most important aspects of hair transplant surgery is obviously the recovery process. The reality is that how you feel after the procedure depends largely on the severity of the procedure. Any tightness, or pain can be managed with medication prescribed by Dr. Sharma. Typically, if bandages are used they can be removed by day three, and you can often begin washing your hair within two days after surgery. If stitches were used during your procedure, they'll be removed in 7-10 days. It's important to discuss items like bruising, swelling and drainage with your surgeon to ensure you understand what to look for after hair transplant surgery.